Your Choice for the Best in Awnings, Gutter Helmet, and Seamless Gutters in Rome NY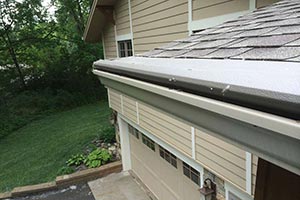 When it comes to your home, you shouldn't take any chances. Your gutters are in place to protect your home from water damage. Over time, debris may build up in them and cause them to no longer work, leaving your home susceptible to serious damage and instability. Here at Barry Best Seamless Gutters, we offer the very best seamless gutters, retractable awnings, and Gutter Helmet gutter protection in Rome NY with quality products made in the U.S.A., affordable prices, the best warranties, and great customer service.
With one of the best reputations of all the gutter companies in the area, we are prepared to exceed your expectations with every job. Whether you need a retractable awning, new seamless gutters, or Gutter Helmet, we are here to help.
Choose Us for All Your Gutter and Awning Needs
We utilize the latest in technology to ensure that your home is up to date and safe from extreme weather. Our products include:
We can help you determine which product is best for your home, and you can be sure that all of our products are custom made in the U.S.A., and are installed by professionals. We also offer the industry's best warranties on all of our products. We are confident your Gutter Helmet, awning, or seamless gutter system will last for the lifetime of your home when you choose Barry Best Seamless Gutters.
We know how your gutter system works, and how to keep it in peak operating condition to protect your home from water damage. When you want the peace of mind that comes from knowing your home is protected sufficiently, call us first.
Give Us a Call
Call Barry Best Seamless Gutters today at (315) 697-5000 to schedule a free consultation for Gutter Helmet, retractable awnings, and seamless gutters in Rome NY, with one of our professional technicians.
[serviceareareviewcombo showmap="yes" city="Rome" state="NY" checkincount="20″ reviewcount="20″ zoomlevel="9″]