Commercial Seamless Gutters
As a fellow business, we understand the importance of safety and maintaining the aesthetics of your office or commercial building. Barry Best Seamless Gutters provides expert gutter installation and maintenance to keep water runoff away from your building and prevent damage to your roof, fascia, soffit and exterior paint. Our commercial gutters also stop water from pooling around the foundation of your commercial structure, where it can lead to serious interior flooding.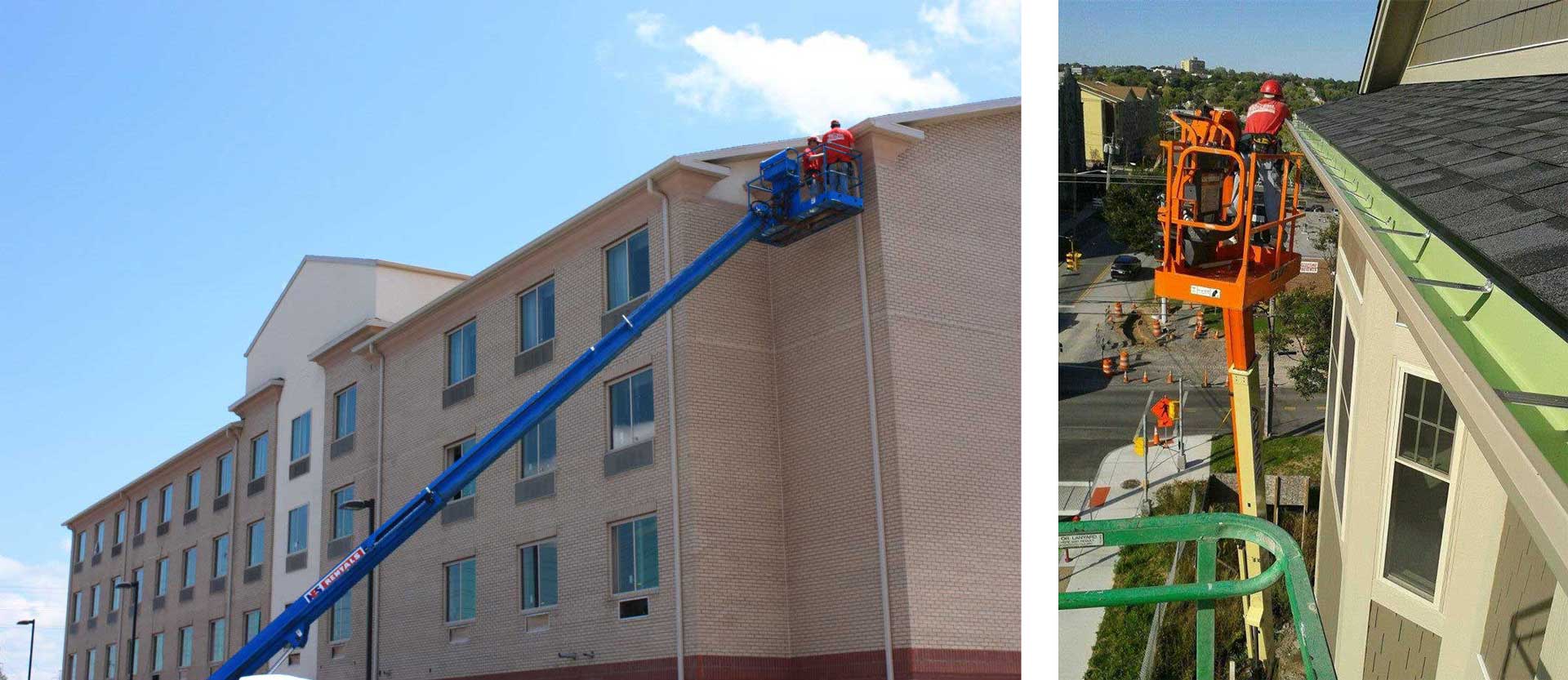 Our Process
Commercial gutter installation is more involved than installation of residential gutters. Barry Best Seamless
Gutters follows a careful process to keep your business up to code and safe from water damage.
Building Code evaluation. Local building regulations often dictate the gutter size and materials used on a commercial building. As a local commercial gutter company, we know the requirements for your building size and any regulations that apply to your specific situation.
Onsite assessment. Commercial buildings often require a larger six inch gutter to handle more runoff. Our experts will inspect your building to determine the gutter size that is appropriate for your structure.
Custom Fitting. Barry Best Seamless Gutters is one of the few local companies that can produce a seamless gutter. We have a large commercial seamless gutter machine and will custom make your gutter onsite.
Get a Professional Evaluation
Call Barry Best Seamless Gutters at (315) 543-6736 or submit our online form so we can assist you with your commercial gutter needs.