Residential Seamless Gutters
A little bit of rainfall doesn't seem like it could do much harm to your home. But did you know that an inch of rainfall that falls on the average-size roof equals 1,900 gallons of water? Just imagine the damage that volume of water can do to a home without seamless gutters to control the flow! Yet most homeowners hardly give their gutter system any thought until it is not working properly or it has been damaged by the weight of heavy ice and snow.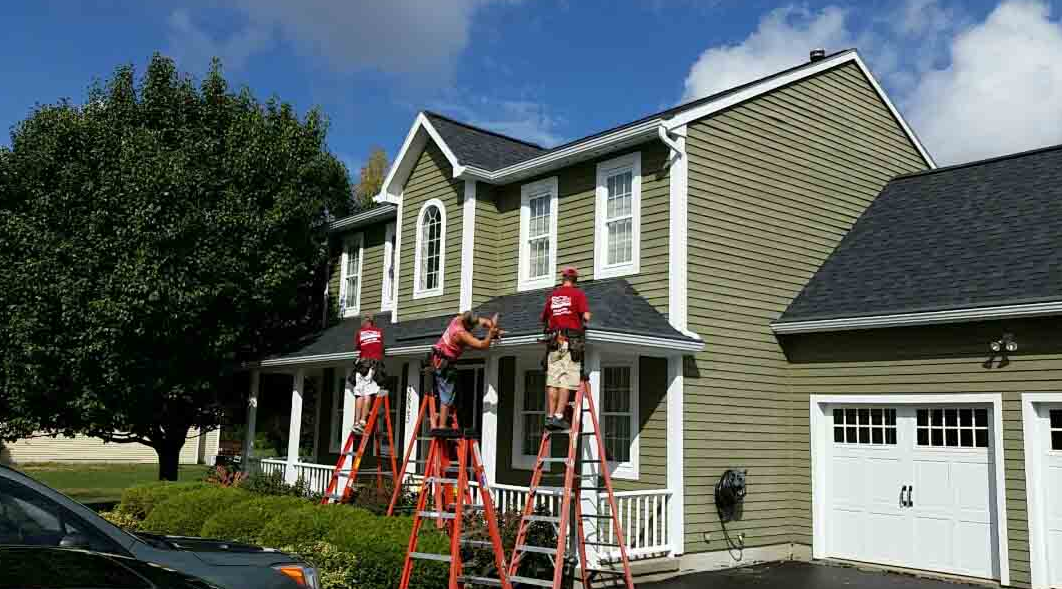 If you're having gutter issues, don't ignore the symptoms. Your gutter may need a simple repair or they may need to be completely replaced. That's where the expert services of Barry Best Seamless Gutters come in handy.
Benefits of Seamless Gutters
If you are investing in gutter replacement, you will have to choose between sectional gutters and seamless gutters. Here are some reasons why Barry Best Seamless Gutters are your best choice.
Custom fit. Seamless gutters are custom-made to fit your home by our professional installers. This gives you the best possible protection for your structure.
No leaks. Because seamless gutters have joints and fasteners only at the corners and downspouts, leaks are minimized and they look more attractive when installed on your home.
Low maintenance. Gutters with joints are more prone to debris accumulation and therefore clogs. Seamless gutters require less cleaning and maintenance compared to sectional gutter systems.
Longer life. Less likelihood of leaks means lower maintenance and repair costs associated with seamless gutters. They pay for themselves over time.
More options. Seamless gutters come in a variety of colors so you can choose the option that best complements your home.
We know you'll love your new Barry Best Seamless Gutters! They are backed by a 20-year manufacturer's warranty, plus our own 10-year warranty that covers labor and installation. You won't find a better warranty anywhere else.
Contact Us Today
When you need gutter replacement for your home, contact the experts at Barry Best Seamless Gutters. Call us today or submit our online request form for a free estimate.