Types of Awnings
Barry Best Seamless Gutters Is Your Source for Retractable Awnings & Shading Accessories
Sunesta® is the industry leader in retractable awnings, screens and shade products, and Barry Best Seamless Gutters is proud to offer these options to area home and business owners. Sunesta features custom solutions for any shading need, and we can help you select the options that will meet your lifestyle and help you create the outdoor getaway you've always dreamed of.
Choose from the following shade products.
Retractable patio awnings. Sunesta offers awnings in every size, from narrow to wide and large to small. These awnings attached to a wall or roofline for convenient, comfortable shade to enhance your outdoor living space.
Retractable patio screens. Sunesta retractable patio screens made of durable acrylic are easily integrated into a soffit or wall and can be custom-made to fit your space. Enjoy protection from the elements inside or outside your home.
Accessories. To protect your awning or screen, we offer a custom-made seasonal cover to protect it from dirt, inclement weather and insects.
The Sunesta Awning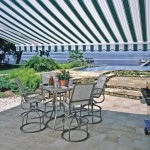 The flagship Sunesta retractable awning is available in widths up to 40 feet and projections up to 14 feet, 8 inches. With so many colorfast fabric colors and pattern options to choose from, the Sunesta will create the perfect complement to your outdoor space.
The Sunstyle Awning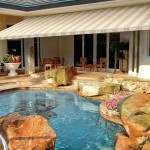 The made-to-order Sunstyle retractable awning comes in widths up to 40 feet and projections up to 11 feet, 6 inches. Beautiful fabrics and versatile customizing options make the Sunstyle awning the best seller in the Sunesta product line.
The Sunlight Awning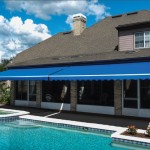 Available in widths up to 24 feet and projections up to 10 feet, the Sunlight retractable awning gives you total customization to meet your style and shading needs for a home or business.
Learn More About Retractable Awnings & Patio Screens
For more information about Sunesta retractable awnings and other shading products, call Barry Best Seamless Gutters at (315) 697-5000 or submit our online form. We'll be happy to explain the options and provide you with a free estimate!