A functional and efficient gutter system is crucial to every home. It provides significant protection against rain water or moisture so that your roof, foundation and entire home can be safe from water damage.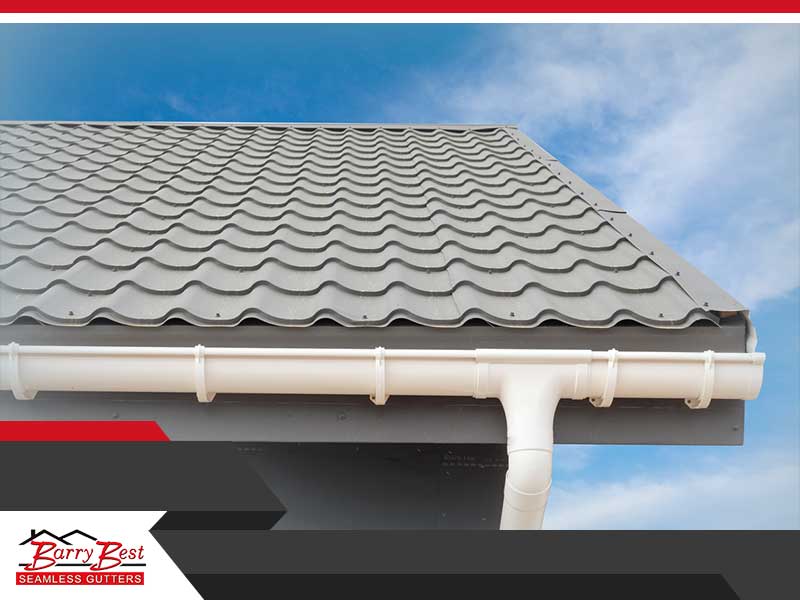 Installing a gutter system may not be as expensive as replacing an old roof. However, it's still important to ensure that you are investing in sturdy and reliable gutters. Apart from choosing the best gutter style and material for your home, you should also take some time to look into the warranty that comes with your gutter system.
In this post, Barry Best Seamless Gutters shares more information about gutter warranties to help you during your purchase.
Gutter Warranties: The Basics
Gutter warranties vary depending on the manufacturer, the specific product and the type of work that needs to be done. For instance, the expected life span of aluminum gutters and copper gutters are different, so their warranty coverage would likely vary. Seamless and seamed gutter systems would also have different warranties because their designs are distinct from each other.
At Barry Best Seamless Gutters, our seamless gutters come with a 20-year manufacturer warranty that covers both material and performance. For Gutter Helmet products, a lifetime warranty on performance, material and transferability is included. For Helmet Heat, you'll get a 10-year manufacturer warranty covering material and performance.
In the case of gutter repairs, it's usually difficult for contractors to guarantee such repairs for life since a repair could already mean that the gutter life has been shortened.
Gutter Labor Warranty
A labor warranty is typically provided by the gutter installer. It serves to guarantee that quality workmanship will be carried out by the contractor. At Barry Best Seamless Gutters, we offer a 10-year warranty on labor and installation. If your gutter system develops an issue or gets damaged due to a mistake during installation, you can rest assured that we'll take care of it. Of course, this would be subject to warranty terms and conditions.
We suggest that you carefully read the warranty agreement and take it into account when hiring a contractor. This way, you'll have a good idea of what to expect from them in case something goes wrong with the installation of your gutter system. You may end up not needing a labor warranty at all, especially if you are working with a reliable and experienced contractor. But for your peace of mind, it's good to have a labor warranty as a safety net.
A labor warranty can also be a good indicator of a company's workmanship and accountability. At Barry Barry Best Seamless Gutters, we are confident in offering a 10-year labor warranty to our clients because we know that the quality of our installation can ensure the optimal performance of your gutter system within that period. That said, our team is composed of experienced professionals who always work hard to provide satisfactory results.
Gutter Guard Warranty
Gutter guards are typically offered as an add-on to a gutter system, and they do come with their own warranties. Building professionals and remodelers recommend the installation of gutter covers since these would help make gutter maintenance a lot easier.
Take note that gutter warranties typically state that homeowners or property owners are responsible for the upkeep of their gutter systems. So if any problem arises due to lack of maintenance, the warranty won't be able to cover the expenses of repairing or replacing the gutter.
That said, you have to be diligent in keeping your gutter system in good shape. This includes cleaning the gutters on a regular basis. Gutter guards keep debris out of your gutter system so that it is easier to clean. Ultimately, gutter protection systems prevent buildup and clogging and help enable the gutter system to function efficiently.
Barry Best Seamless Gutters uses Gutter Helmet gutter covers due to the excellent quality and durability of these products. Gutter Helmet gutter covers can fit over new or existing seamless gutters, and they are effective in preventing gutter clogs and water damage. They can also be used with most asphalt shingle roofs and metal roofs.
If you want protection against melting snow or rain during winter, you can opt for Helmet Heat instead. The Helmet Heat system works through a cable that is installed in the roof. This cable increases and decreases in temperature, as the temperature of your roof changes. So when the temperature drops and ice forms, the cable would heat up and melt the ice, allowing it to flow from the roof and into the gutters. Helmet Heat eliminates the risk of snow dams and icicles, which could weigh down the gutters and cause damage. Helmet Heat typically comes with a 10-year manufacturer warranty for the material and performance.
Questions to Ask About Gutter Warranty
Before going ahead with your gutter installation project, make sure that you have a good understanding of the warranty that comes with the gutter system. If there are details that aren't clear to you, ask your contractor and see if they could explain it well. Don't hesitate to make inquiries about gutter warranties because you need to make sure you're getting value for your money. Below are some questions that you should ask during your consultation with your contractor:
What Are the Exclusions to My Gutter Warranty?
Find out if there are any exclusions to your gutter warranty. This way, you'll know exactly what you're getting and what kind of assistance you can expect from them in case something goes wrong with your gutter system. Typically, damage caused by environmental factors are not covered by labor or material warranties. So if a tree falls on your gutters or a wind causes your gutters to become loose, your gutter warranty won't be able to cover the repair or replacement of your gutters. Make sure to check the limitations to the gutter warranties. These are usually included in the contracts given to clients.
Do I Really Need Gutter Protection?
Since they are not a default part of the gutter system, it's not uncommon for some people to ask if gutter guards are really needed. But oftentimes it's easy for homeowners to see the benefits of a gutter protection system. Again, since gutter covers prevent debris from accumulating inside gutters, clogging can be avoided. Furthermore, your roof and foundation can also be protected against water damage. Gutter guards can really offer you peace of mind and make home maintenance a little lighter. If only for these reasons, you can certainly get value for your money when you decide to install gutter guards.
Call Us to Get a Free Quote!
Whether you're looking for seamless or heated gutter systems, Barry Best Seamless Gutters can provide you with quality products and deliver top-notch workmanship. Our crew is trained and experienced in gutter installation, so you can have peace of mind that your gutter system will be effective and durable. We customize gutter systems onsite to ensure that the products will be able to protect your home and match your needs. We also offer gutter protection systems to help ensure that your gutter system won't get clogged frequently. Call us at (315) 697-5000 or fill out our contact form to request a free estimate. We serve customers in Canastota and Syracuse, NY.