A sturdy and reliable gutter system can save you from so many troubles and costly repairs in the long run. So when you start noticing signs of gutter wear or damage, make sure to have your gutters replaced as soon as possible. Ideally, gutter replacement and maintenance should be done before fall begins and once again after the winter season ends. Scheduling gutter installation or maintenance during these times of the year will allow you to prepare your gutters for various elements like snow, ice and rain.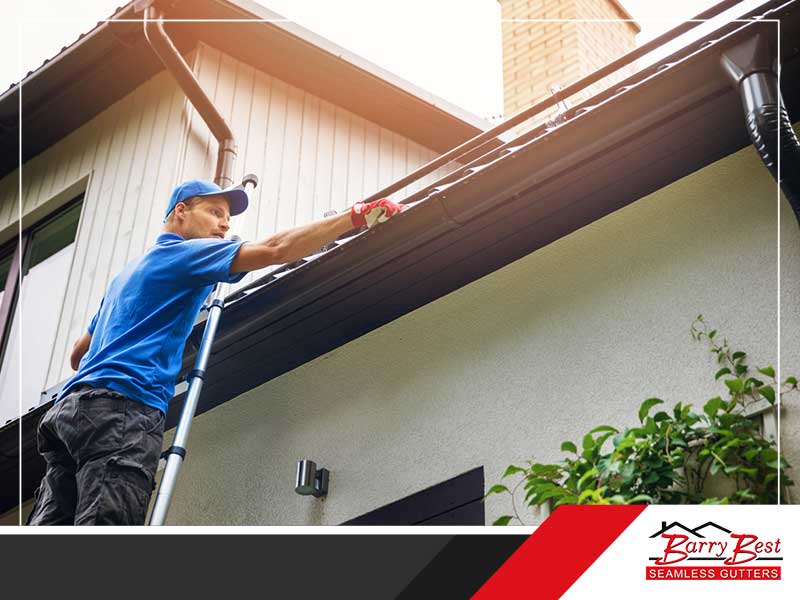 Of course, when planning for gutter replacement, it is important to hire a reliable contractor who can offer a good price for quality workmanship. In this post, Barry Best Seamless Gutters shares some essential information to help you assess the gutter replacement quotes that will be sent to you by contractors.
Ask for a Written Quote
A written estimate is crucial in helping you understand the cost of your gutter replacement project. There are various expenses that you should take note of — such as labor, materials and post-installation cleanup. Contractors should be able to break down these costs and provide you with a detailed estimate. Otherwise, you won't have any idea about their basis for the quote that they will give you.
Furthermore, a written quote can prevent contractors from taking advantage and charging additional or higher fees later on. In some cases, unscrupulous businesses offer low quotes during consultations and then suddenly jack up the prices in the middle or towards the end of a project. Beware of such companies. Always ask for a written quote to serve as proof and guarantee the cost of your gutter replacement project.
Correct Measurements Ensure Accurate Cost Estimates
If a contractor has sent you a quote without taking any measurements of your home, you should consider this a red flag. A cost estimate can only be accurate and reliable when it is based on careful measurements. That said, when a contractor comes to your home to take measurements for seamless gutters, try to observe the way they carry out this task. Ensure that they are jotting down and labeling the measurements on a notepad.
Typically, gutter professionals measure the length of each roof edge where the gutters will be installed. They should also note the distance between the roof edge and the ground as well as the distance between the roof edge and the house wall—these two measurements will allow them to find the total length for each downspout.
Don't hesitate to ask your contractor to explain the measurements that they are taking. You can also check if their measurements are correct. This way, you can be confident that you'll have enough materials to cover all the necessary areas and there won't be any waste during the gutter installation process.
What Should Be Included in Your Gutter Replacement Quote?
Once a contractor sends you a written quote for your gutter replacement project, make sure to look for the following details:
Type of gutters – The quote should specify the type of gutter system that will be installed.
The cost of materials – The quote should indicate the cost of the materials. It should also specify the amount of materials required for the job. You can refer to the measurements that they have taken and see if the amount of materials to be purchased match the size of your gutters and downspouts.
Labor fees – The quote should have a breakdown of the services that you are paying for. If you are replacing an old gutter system, find out how much the contractor would be charging for the removal of the old materials. Furthermore, if you want them to do post-installation cleaning, make sure that the cost of this service is also included in the written estimate.
Time it will take to finish the job – Your contractor should be able to tell you how long the installation will take to be completed. Gutter installation can usually be finished within a day. So if they say the job will only take a day, they can't suddenly change that and extend the work for one week.
Understanding Gutter Costs
Keep in mind that gutter costs vary depending on the material, the size of the gutters, the number of downspouts, the type of gutter system and the style of gutters. Furthermore, prices may also vary depending on your location and any other special features that you want your gutter system to have.
Gutter Materials
On average, the most affordable gutter material is vinyl while the most expensive are copper, wood and zinc. Aluminum and galvanized steel are usually at the mid-range, so they tend to be the most popular choice for various homes.
Size of Your Home
Gutters are typically sold by the linear foot. And usually the larger your home, the more gutters you have to install. However, gutters are not necessarily installed around the perimeter of your home. They are only needed in specific areas where rainwater needs to be directed away from your home's foundation. That said, the total length of gutters that your home needs will depend on your home's architectural style and placement. Furthermore, if your home has more stories, you will need longer downspouts to cover the necessary areas. All of these factors can influence the cost of your gutter replacement project.
Gutter Types
Gutter systems have two types: segmental and seamless. Segmental or seamed gutters typically come in set lengths. So if you need multiple pieces of this type of gutter, the different pieces will be joined on site. Meanwhile, seamless gutters come in one piece, so they need to be constructed on site. They also don't have seams, so they are less prone to leaks.
In terms of cost, sectional gutters are more affordable and DIY-friendly. However, since they are prone to clogs and leaks, they are not able to last for a long time. Seamless gutters, on the other hand, are more expensive because their installation is more difficult. But because their design is less prone to leaks, seamless gutters can last longer and offer more value for your money.
Gutter Styles
Gutters are available in different styles to suit various designs of home exteriors. Among gutter styles, the most common and popular type are the K-style gutters due to their capacity for holding more water than most other styles.
Other styles of gutters are U-style gutters, fascia-style gutters and V-style gutters. U-style gutters are one of the first available styles of gutter systems, and they are typically attached to the underside of the soffit. V-style gutters are not as common because they are not able to hold as much water as other types. Fascia-style gutters are considered to be more decorative than functional.
Barry Best Seamless Gutters has been in business for over 29 years. As a locally owned and operated company, we ensure personalized services that satisfy the specific needs of our clients. We specialize in seamless gutter and heated gutter systems, gutter protection, and retractable awnings. Our team is composed of professional individuals who are trained and experienced. Rest assured that with our expertise, your project will be carried out to a high standard. Call us at (315) 697-5000 or fill out our contact form to request a free estimate. We serve customers in Canastota and Syracuse, NY.