Remodeling serves different purposes and each renovation project typically has specific goals that are meant to address certain needs of homeowners. When choosing materials or planning for home upgrades, one of the factors that you will likely consider is the ease of maintaining a product.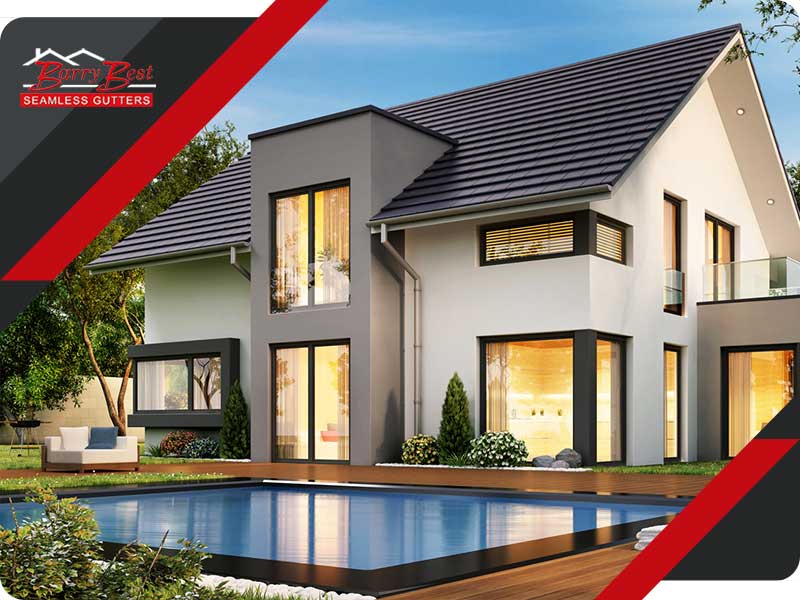 Home maintenance can take a huge chunk of your time. And since you have to do different tasks at varying frequencies, it can be hard to keep up with all of them and ensure that every space in your home is receiving enough care and attention. So instead of risking neglect, why not simply opt for materials that require zero to low maintenance or use products that can make your home practically maintenance-free?
In this post, gutter installation expert Barry Best Seamless Gutters shares various hacks that you could try to create a low-maintenance home.
Robot Vacuum
Frequent vacuuming is crucial to achieving good indoor air quality. It minimizes dust, mold spores, mites and other pollutants on your carpeting, upholstery, floors and other home surfaces. But vacuuming is not always easy. Since you have to do it as frequently as possible (especially if someone in your household has allergies or asthma), it can eat up a lot of your time and energy. Understandably, manual vacuuming is not ideal for busy people. So thanks to technology, you can opt to have robot vacuums in your home instead. With just a touch of a button, these smart gadgets will do all the vacuuming for you. They won't trip down the stairs or bump into the objects inside your home, so you don't have to worry about it getting damaged.
Dishwasher
Dishwashing can be a bothersome task. And if you have a big household, dealing with piles of dishes after every meal can be exhausting. To help you save time and energy, invest in a quality dishwasher that can keep your dishes and utensils clean and appealing. However, since dishwashers are designed differently, you should check the following considerations to ensure that you are getting an appliance that truly meets your needs:
Cleaning power
Drying performance
Speed
Cycles
Noise level
Number of stacks and racks
Dishwasher efficiency
Washing Machine
Laundry is another task that can take up a significant amount of your time. And if you're doing your laundry in laundromats, the costs will eventually add up and you may have to deal with the hassle of losing some of your treasured clothing items from time to time. To avoid these inconveniences and to ensure that you won't run out of clothes to wear, you should purchase a laundry machine that can do most of the heavy-lifting for you. Below are some important considerations that you have to make:
Machine's loading capacity
Top loading versus front loading
Noise levels
Space in your laundry area
Machine features: must-haves and nice-to-haves
Energy consumption
Robotic Lawn Mower
Make sure your home exterior receives proper maintenance too. After all, these exterior areas make up your home's curb appeal, which is usually the first thing that catches the attention of visitors or potential buyers. Your lawn, for instance, should be well-kept. Lawn grass should be trimmed regularly to maintain a relaxing and welcoming outdoor look.
But whether your lawn is big or small, lawn mowing can still be an arduous task. Fortunately, you can simplify the task with the help of a robotic lawn mower. These robotic lawn mowers can be programmed into different settings, but ultimately they take care of all the heavy cutting for you. They can also mow upslope, so you can count on them to cover various areas of your lawn.
Other robotic lawn mowers may also come with advanced features such as rain sensors. These sensors are quite helpful since they prompt the machine to disengage the blades and return to its dock station when it starts raining. Robotic lawn mowers can also detect foreign objects, allowing them to change course when needed.
Automatic Sprinklers
Consider the installation of an automatic irrigation system for your landscaping. This way, you won't have to deal with the trouble of remembering when you last watered your yard. It also eliminates the hassle of setting up your sprinkler every time you need it. If you want a cheaper alternative, you can opt for a sprinkler time. This would be enough if you simply want to schedule waterings.
Artificial Turf
Sometimes even with the help of a robotic lawn mower and automatic sprinklers, real grass can still be a lot to handle for some homeowners. In this case, you might want to switch to artificial turf and never again have to worry about mowing, watering, fertilizing and pesticides. Most artificial turf products today have significantly improved in terms of appearance and durability, so you can count on an artificial turf to look good throughout the year.
Gutter Guards
Gutter cleaning can be a difficult task. And since it requires the use of a ladder, it comes with a certain level of hazard as well. That is why this job is best left to gutter cleaning professionals who have the experience and tools to perform the task thoroughly and properly. But if you prefer doing it yourself or you simply want to minimize the amount of cleaning needed by your gutters, you should install gutter guards over your gutter system. These protective add-ons prevent leaves, twigs and other debris from building up inside your gutters and downspouts, making these parts easier to clean. Seamless gutters are highly recommended because they don't have seams where water could potentially leak. This type of design can make gutter maintenance even lighter since you won't have to worry about leak repairs.
Fade-Resistant Siding
If you want to avoid the hassle of regular touch-ups or repainting, you should consider pre-painted siding. The finish of this type of siding is applied during the manufacturing process, so the color is even all throughout the surface. The color of pre-painted siding lasts longer too. Typically, pre-painted siding products have good resistance to fading, chipping and peeling. This makes it easier to maintain your home's exterior. Most likely, with this type of siding, you'll only have to do regular cleaning and that's it.
Composite Decks and Fences
Composite decks do not require painting, staining or sanding. This means you'll have more time enjoying and relaxing in your outdoor space. And much like composite decking, composite fences are made from a combination of wood and plastic. They require minimal upkeep, and they are just as strong as wood. The biggest advantage of composite materials is their resistance to rot. The material also does not splinter, so you'll be able to ensure safe surroundings for kids and pets.
Barry Best Seamless Gutters has been in the business for over 29 years. We are a locally owned and operated company, so you can expect our crew to provide personalized services that suit your specific needs. We specialize in seamless gutter and heated gutter systems, gutter protection and retractable awnings. With our keen attention to detail, you can rest assured that your project will be carried out to a high standard. Call us at (315) 697-5000 or fill out our contact form to request a free estimate. We serve customers in Canastota and Syracuse, NY.