Gutter installation is a lot trickier than it seems, which is why it's better to entrust this work to an experienced professional than attempt it yourself. Going the DIY route may save you money on the front end, but any mistakes you make could result in serious water damage to your property, costing you more in the long run. Here are some common mistakes made by homeowners who attempt to install their own gutters:
1. Choosing the Wrong Type of Gutter
This is the most common mistake DIYers make. Remember: no two homes are alike—each has a unique set of needs, which is why a one-size-fits-all approach to gutter installation won't work. Before making a purchase, you need to carefully research the different options available and take into account things like the pitch of your roof, size of your home and amount of rainfall your region typically receives.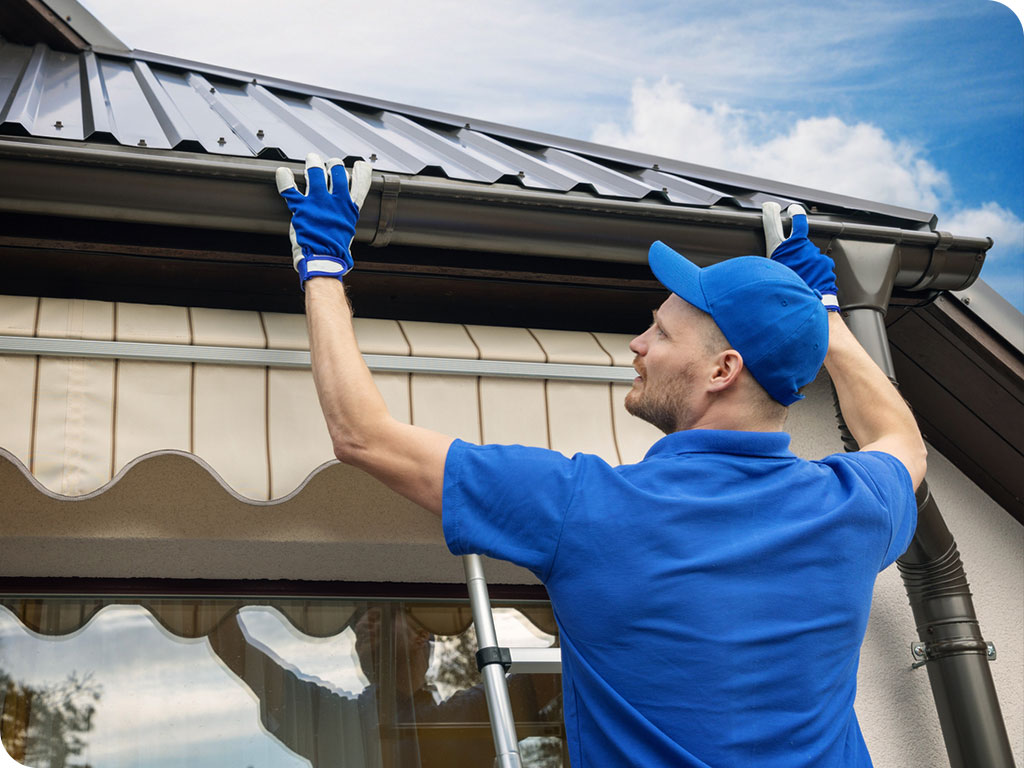 To help you get started, here's an overview of the main types of gutters according to their profile or shape and material:
Gutter Profiles
Half-Round Gutters – A traditional option, half-round gutters are commonly featured on classic-style homes. Because of their shape, you they can't be installed onto the fascia board directly—you'll have to mount the hangers underneath the half-round gutters.
K-Style Gutters – Currently the most popular type of gutters in the U.S., K-style gutter offer numerous advantages. They are flat on one side, making it easy to attach them to the fascia board. Plus, they can hold more water than other gutter types.
Fascia Gutters – Commonly seen in western states, fascia gutters double as the fascia board for homes that don't have one.
Materials
Aluminum – Many homeowners prefer aluminum gutters because they're cost-effective, corrosion-resistant, lightweight, easy to install and come in a wide variety of colors.
Copper – Copper gutters are a good choice if you're looking for long-lasting gutters. The only drawback is that their exceptional durability comes with a hefty price tag.
Galvanized Steel – The galvanization process adds a layer of zinc to steel to protect it from rust. Over time, however, the zinc coating will fade, leaving your gutters vulnerable to corrosion. That's why routine maintenance is a must for galvanized steel gutters. If you have galvanized steel gutters, most contractors would recommend installing gutter guards, which prevent foliage and all sorts of debris from entering—and consequently clogging—your gutters.
Galvalume – Galvalume steel is coated with zinc and aluminum and has a lifespan that's roughly nine times longer than galvanized steel.
Zinc – These gutters cost more than aluminum gutters but can last twice as long and require very little maintenance.
Vinyl – Vinyl isn't as durable as metal, but what it lacks in durability, it more than makes up for in ease of installation and cost-effectiveness. However, vinyl gutters might not be the best choice for homes in cold climates—vinyl becomes brittle in cold temperatures.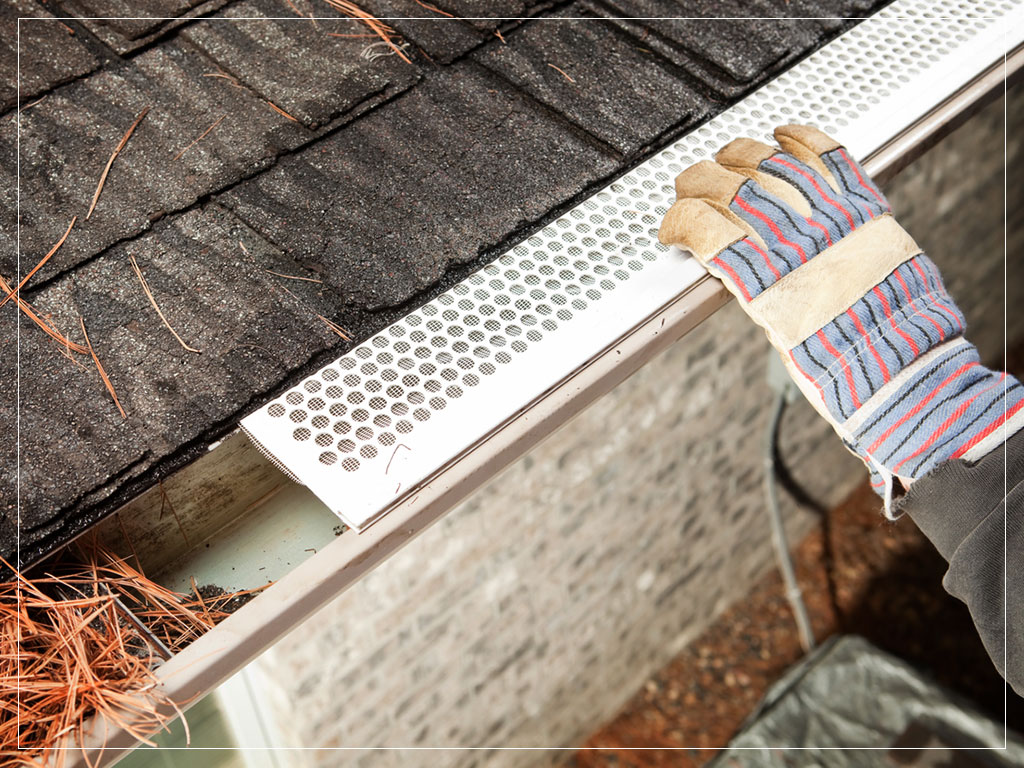 Buying Tip: Look for Seamless Gutters
Seamless gutters are superior to sectional gutters. Seams are a gutter system's weakest point. Over time, sections of a gutter can pull apart from each other, leaving a gap in the joints where the sections meet, consequently increasing the risks of leaks. In addition, foliage and other kinds of debris can get stuck in these joints. Since seamless gutters have fewer joints, they require less maintenance and are less likely to suffer from leaks.
2. Choosing the Wrong Gutter Size
Another common mistake is choosing the wrong gutter size. A standard gutter system is 5 inches long and 6 inches wide, with downspouts that are 2 x 3 inches or 3 x 4 inches in length and width and 3 or 4 inches in diameter. However, the size of your gutters ultimately depends on the amount of rainfall your area receives as well as your roof pitch. As a rule of thumb, the steeper your roof pitch, the more rainwater your roof can collect, and the larger your gutters need to be.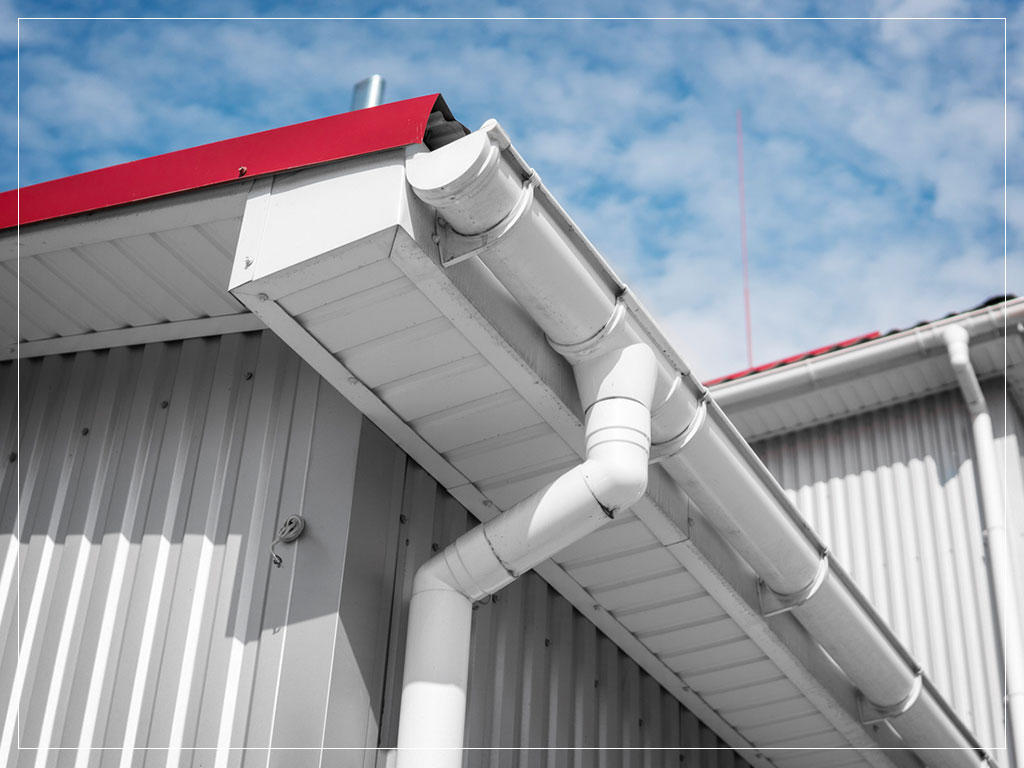 Take Into Account Your Local Climate
In addition to considering the amount of rainfall your area receives, you also need to consider the risk of snow and ice accumulation. For instance, ice dams are a common problem in areas with cold climates. Ice dams usually form when snow that lands on your roof melts, and then refreezes at the edge of the roof. This is typically due to poor attic ventilation and insulation. Ice dams can also form if water overflowing from your gutters freezes.
Of course, the best way to prevent ice dams is to make sure your house has adequate insulation and your gutters are large enough, but heated gutter systems can also help. Gutter heating systems melt snow and ice before they reach your gutters, reducing the risk of ice dams and gutter overflows.
3. Spacing Gutter Hangers Too Far Apart
When you install your gutters, make sure the gutter hangers supporting them aren't spread too far apart. Otherwise, your gutters might sag. As a general rule, the hangers should be spaced at a maximum of three feet apart from each other. For homes in cold climates, however, the gutter hangers should be spaced a maximum of two feet apart because additional support is needed to offset the added weight from snow and ice.
4. Failing to Account for Roof Pitch
Gutters should have a steep enough pitch to allow rainwater to flow to the downspouts. If the pitch is too steep, water will rush into the downspouts and likely overflow. On the other hand, if the angle is too low, water will pool in parts of the gutter. An experienced gutter contractor will take these factors into account when installing your system.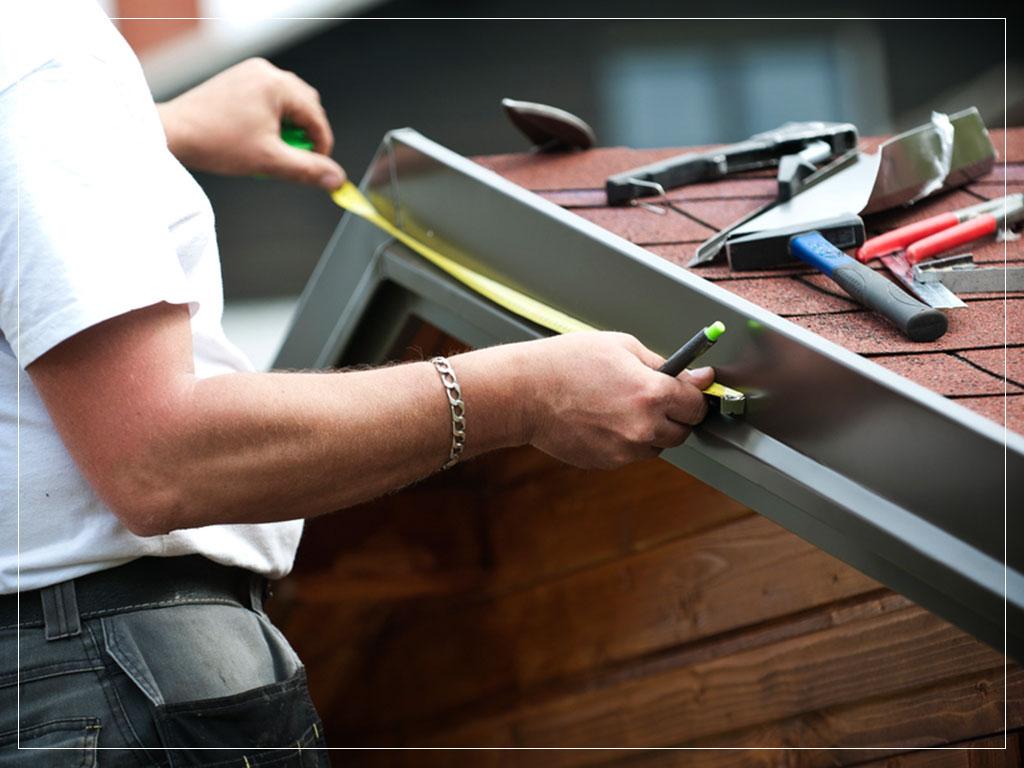 5. Incorrect Installation of Downspouts
Don't forget about the downspouts. If the downspouts are not installed properly or are placed in the wrong location, rainwater might seep into the foundation or even damage your facade. Ideally, downspouts should be diverting water eight to 10 feet away from your home's foundation.
Rain Protection for Your Patio
Gutters are responsible for diverting rainwater away from your roof and keeping it from seeping into your foundation. To protect your patio and outdoor furniture from the rain, you should consider installing awnings. In particular, retractable awnings are a great choice. You can easily adjust retractable awnings to get the right amount of shade or sunlight on your patio.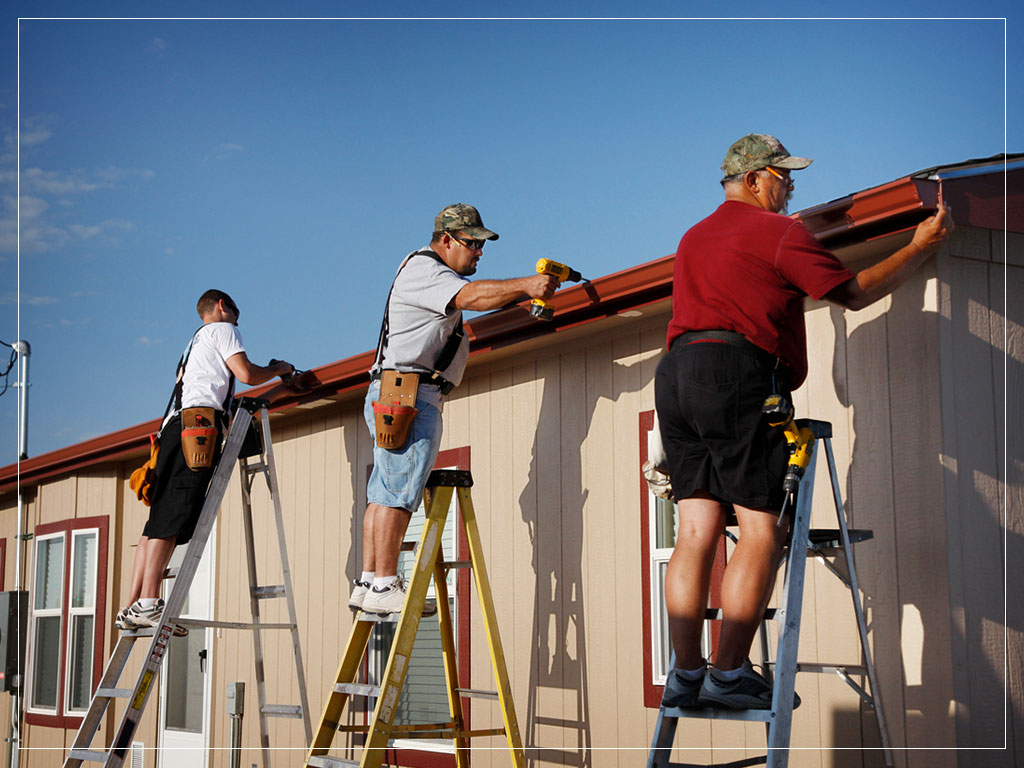 Why It's Better to Leave Gutter Installation Work to the Professionals
Most homeowners choose DIY work to save money on labor costs without realizing that doing so might end up costing them more in the long run. Remember: your gutters are your roof's first line of defense against rain. As such, any installation error, which is likely in a DIY project given the complexity of gutter installation, can leave your roof vulnerable to moisture damage. Whatever savings you might get from labor costs will be quickly offset by repair and replacement costs in the long term.
It's much smarter to entrust your needs to professionals specializing in gutter and retractable awning installation. That way, you can rest easy knowing that your gutter was installed properly and your roof is protected. Not to mention you'll avoid fall hazards and save a lot of time and effort.
Just make sure to do your research before hiring a contractor. Here's a vetting tip: the amount of experience a contractor has in the industry can give you a good idea of their level of expertise.