Are you in need of a new gutter system? Or perhaps so much debris has accumulated in your system that you need to have a gutter cover installed to prevent future clogs from happening? To ensure fast and quality gutter work, hiring an expert gutter contractor is always your best choice.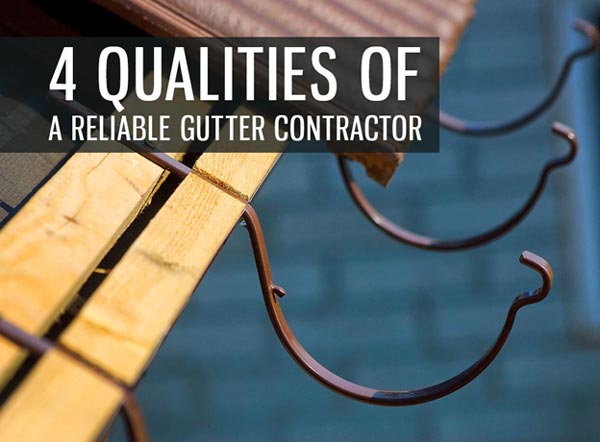 Today, many contractors are willing to offer their gutter services, saying that theirs are superior to what their competitors offer. If you're having a hard time picking the right gutter contractor in DeWitt, NY, or the local area, for your needs, you can count on us. For over two decades, Barry Best Seamless Gutters has been the number one choice among many local homeowners when it comes to their gutter needs. Here are four reasons to trust us:
We have the necessary license and documents – Every business should have a proper license and insurance policies to present to their clients. These are proofs that they meet the strict requirements set by the state or city they operate in. These also say a lot about their level of professionalism. At Barry Best Seamless Gutters, we always make sure to present these documents to homeowners during the initial meeting to eliminate any worries.
We have a vast experience – The scope and extensiveness of the contractor's experience is also an essential factor to consider. Barry Best Seamless Gutters has been in the business for more than 29 years, and we have grown to become of the most trusted gutter services providers in the region. From installing gutter covers and seamless gutters in Manlius, NY, and the surrounding areas, to putting up retractable awnings, we are a company you can rely on.
We offer quality products and services – When choosing a contractor, make sure to review the quality of their products and services. You can ask for referrals or read reviews about them online. At Barry Best Seamless Gutters, we only want what's best for our customers, and we do that by partnering with the leading manufacturers in the country. We provide topnotch gutter covers from Gutter Helmet and retractable awnings from Sunesta. We also install the very best seamless gutters that offer more improved performance than traditional ones.
We implement strong warranties – Warranties are important, as they will provide you with an additional layer of protection for your gutters in Syracuse, NY, or the nearby area. Barry Best Seamless Gutters offers the best warranties on both our products and workmanship, ensuring homeowners the peace of mind they deserve.
We are ready to give you a smooth and hassle-free upgrade experience. To get started with your project, give us a call today. You can also complete our form to schedule a FREE consultation.