When it comes to home improvement projects like gutter installation, it's best that you leave them to the professionals. An expert follows manufacturer installation guidelines and uses quality products for your home. If you're looking for a gutter contractor today, here are four traits that you should look for: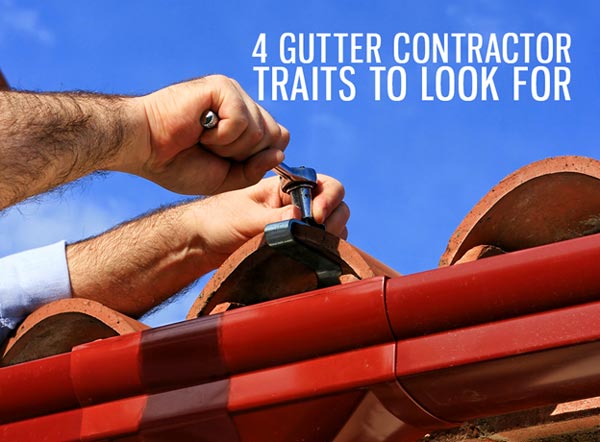 Knowledgeable
Gutter installation involves skills and tools that only a professional gutter contractor in DeWitt, NY, or the local area, has. Barry Best Seamless Gutters, for example, has years of experience handling different types of gutter services. We know how to install, repair, and maintain your system. Gutter installation also involves precise measurements to ensure the system works properly. It needs to have the right pitch, gutter size, and downspout placement.
Knows How to Communicate
Maintaining an open line of communication is important in any home improvement project. You need to talk with your contractor before, during, and after the project. Your contractor should also be there to answer any questions about your new gutters in Syracuse, NY, or the nearby area. They should also inform you of any changes that may happen.
Transparent
A contractor should be able to discuss all details of the project with you, including potential issues or risks. If there are any problems, the contractor should also present solutions.
Professional
To make sure that you're working with professionals, your contractor should carry a state license. In New York, businesses must have a home improvement contractor license before doing any construction work. Professionals also respect your home, avoiding damage in other components when installing your gutters.
These tips can help you make the most of your gutter investment. Let Barry Best Seamless Gutters help you with your gutter needs. We are certified contractors who specialize in seamless gutter and retractable awning installation.
We can also take care of your seamless gutters in Manlius, NY, or the local area, with Gutter Helmet and Helmet Heat. As a certified dealer, we can offer you strong manufacturer warranties for your peace of mind.
To learn more about our home improvement services, call us today. You can also request for a free quote through our contact form.