The right gutter protection system can save you a lot of time, money and energy. It will protect your gutters from gutter clogs, reducing the risk of water damage to your home and reducing your gutters' maintenance needs. However, finding the right product can be tricky. There are a lot of gutter protection products on the market. Gutter brushes are one of them, but we don't recommend installing them. Here's why: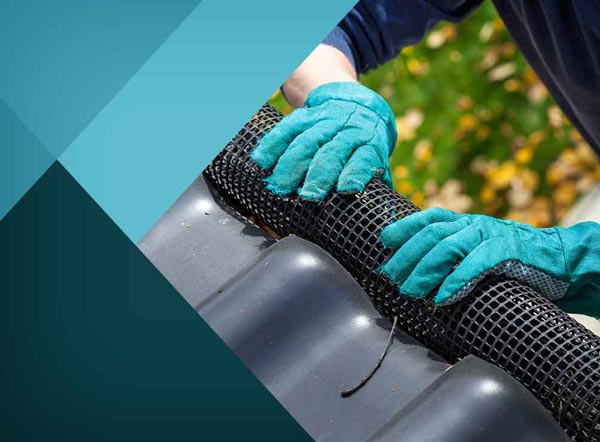 How Gutter Brushes Work
Gutter brushes claim to protect your gutters by filling your gutter system's cavity. The brushes are installed directly into your gutters and the bristles act like a filter that prevents debris from forming clogs. Since the bristles are thin, water is supposed to flow freely into your downspouts. The problem with gutter brushes is that you still have clean your gutters regularly by removing debris from the brushes by hand. The debris in the bristles will also decompose, making it difficult to remove all debris from the brushes.
Why Gutter Helmet Is the Better Choice
Instead of gutter brushes, we recommend Gutter Helmet®. This product is one of the best gutter guards on the market because of its innovative features and excellent design. It completely covers your gutters and prevents leaves and other debris from entering the cavity in the first place. It has no vertical openings, so you won't have to worry about pine needles and other small debris entering. Nothing but water will get through.
Even though Gutter Helmet completely covers your gutters, water can still enter thanks to the principle of surface tension. Water clings to the gutter cover as it enters the system, follows the curve and enters the gutter through the horizontal slit.
Barry Best Seamless Gutters is the top choice for gutter covers in the local area because of our decades of experience and first-class products. Gutter Helmet will make gutter cleaning a thing of the past. Call us at (315) 697-5000 to learn more about our services and products. You can also ask for a free quote. We serve Hamilton, Fayetteville, Syracuse and many other areas in NY.