People have different reasons for renovating their homes. Some need more living space for their growing family while others want to make their spaces more enjoyable. Renovation and upgrades are also some of the two things that come to mind when someone is considering selling their home. No matter what your reason is, it pays to go for upgrades that give a high return on investment.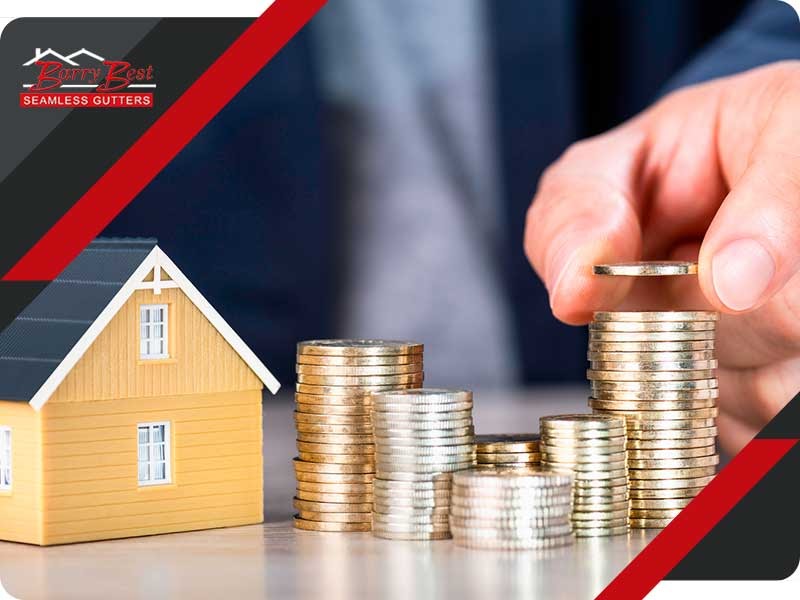 A local installer of high-quality gutters shares simple home upgrades that can give high returns on investment.
Why Invest in Home Upgrades?
Improve Your Home's Safety
Sometimes, there are home upgrades that you can't just delay. These are features that can cause safety issues in your home. Make sure to address electrical problems, cracks in the foundation, or roof leaks to ensure the safety of your household or the complete loss of your house.
Make Your Home More Comfortable and Enjoyable
When making changes in your home, the possible increase in value is not the only thing you should consider. Certain home upgrades will improve your comfort and enjoyment. You want to invest in features that are not only appealing but you can also enjoy.
Increase Your Home's Overall Value
If you are thinking about selling your home in the near future, even simple improvements can add to its value. Before remodeling, be sure to do your research and hire an experienced contractor. Skilled professionals know which upgrades can best increase the value of your home.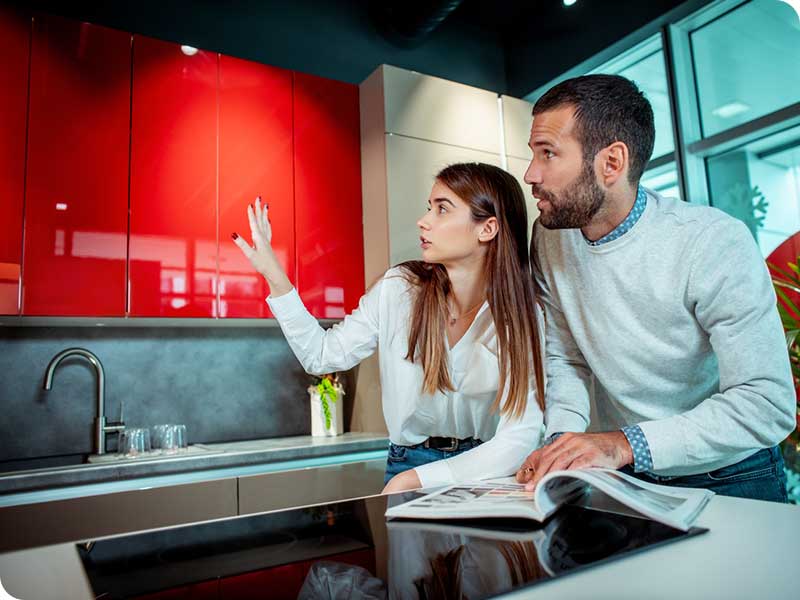 Make Your Home More Energy-Efficient
The right home upgrades can help reduce your heating and cooling costs. Over time, these home improvements will pay for themselves through energy savings. If you are looking into putting your home for sale, it helps to know that more and more buyers are getting attracted to energy-efficient features. It is mainly because they know their utility costs will be lower with an energy-efficient home.
Boost Your Home's Function
If some features of your home are getting old or not functioning as they should, it's time to consider getting an upgrade. For instance, simple changes in your bathroom like changing the finish of cabinets or replacing an old mirror will significantly improve its looks.
Home Upgrades to Consider
Replace Your Windows
Old single-pane windows do very little in protecting your home from harmful ultraviolet rays. These outdated windows can even contribute to higher energy bills because they are more prone to drafts.
On the other hand, multi-pane windows contain advanced technologies and gas fills that are designed to boost your home's energy efficiency. Modern energy-efficient windows feature coatings that prevent UV rays from penetrating your home, protecting your furnishings, valuables, and flooring from fading. You can get at least a 70 percent return on your investment with these windows.
Upgrade Your Landscaping
One of the first things people notice when they look at your home is your yard. Even just adding some blooms to your front yard or adding some hedge will do wonders for the appeal of your house. Can't decide which areas to tackle first, it may be a good idea to start from the curb to the front door.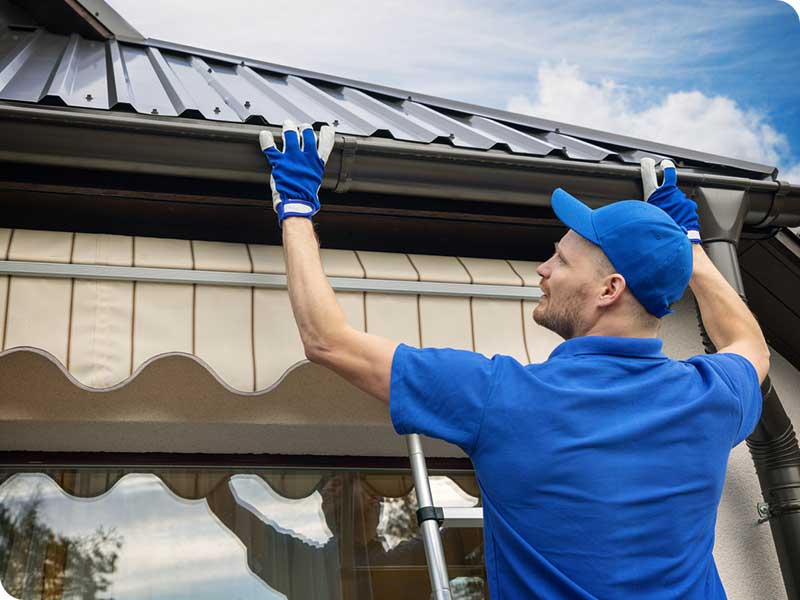 Getting New Gutters
An inefficient gutter system can cause damage to different parts of your home, such as your roof, siding, and foundation. When clogged or not functioning properly, gutters can cause water to back up to your roof and overflow to your siding. They can also cause erosion in your landscaping, flooding in your basement, and compromise the structural integrity of the foundation.
High-quality seamless gutters are something you should definitely consider for your home. Since seamless gutters are custom-made for your home or made on-site, you can expect them to be a perfect fit. Gutters that fit properly and installed correctly offer better performance. More people usually find them more attractive than sectional gutters. They can be painted to complement the rest of your exterior and some are also available in a baked-on enamel finish that doesn't require repainting.
With seamless gutters, you don't need to worry about constant maintenance because they don't hold on to as much debris as sectional gutters. The less debris there are in your gutters, the less likely they will clog. One more great thing about clean gutters is that they don't attract pests.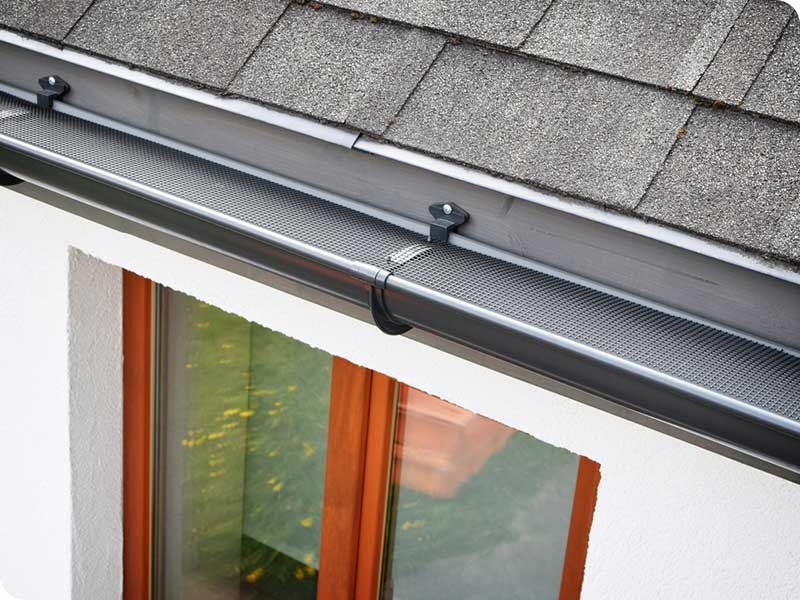 Invest in a High-Quality Gutter Protection System
Debris like leaves, branches, and seeds can easily enter open gutter systems. Over time, these objects will build up in your gutters and cause clogging. Gutter protection systems catch debris and they are available in a wide variety of materials.
You don't need to clean your gutters as much with quality gutter guards. They filter out debris before they even reach the gutters. It means that this added feature can also improve water flow. With a gutter protection system, you will only need to clean your gutters occasionally. Moreover, if you live in an area that experiences wildfires, gutter guards will give your home more protection. Since it keeps debris out of your gutters, it will help in preventing the spread of fire.
Install a Central Air Conditioning System
Experts say that central air conditioning can increase the value of your home by 10 to 20 percent. This kind of equipment is also energy-efficient. Centralized ACs have an average energy efficiency rating of 11.5 while single-window models are usually rated 8.5. It means that the latter type of air conditioner is more expensive in the long run. Another benefit of a central air conditioning system is that it will not obstruct your outdoor view like a window-type AC.
Fix Issues With Your Basement
The basement is often the last part of the house that people pay attention to. If your basement is vulnerable to flooding, leaks, or high levels of moisture, have it checked by a professional. You can finish your basement by adding insulation, flooring, or drywall. It's even possible to convert it to a living space like a home gym or spare bedroom.
Add Some Minor Upgrades in Your Bathroom
Just simple changes in your bathroom such as replacing countertops and getting beautiful features can give you an ROI of up to 64 percent. However, you should avoid features that are too trendy because trends come and go. As much as possible, choose classic features that will attract people who love both traditional and modern styles.
You won't need to get costly fixtures as well. If you don't want to replace your toilet, sink, or tub, you can always hire a surface-restoration company that restores porcelain, fiberglass, and ceramic fixtures so they look new again. It's also a good idea to update your lighting because a well-lit bathroom always looks more appealing. Even adding shower curtains and cleaning watermarks on your ceiling will make your space look better.
Repaint Your Home
Painting is the easiest and simplest way to totally change the look of your home. It will brighten and freshen up your living spaces. Consider painting the most used parts of the house like the kitchen, living room, and bathroom. It's better to go for neutral colors because they can appeal to more buyers. Aside from walls, you can also paint stair railings, bathroom vanities, kitchen cabinets, and interior doors.