Gutters keep water damage at bay to make sure your home is free from moisture-related issues like mold, structural problems, and rotten wood. If you need to replace or clean your old system, you need leave it to experts like Barry Best Seamless Gutters because: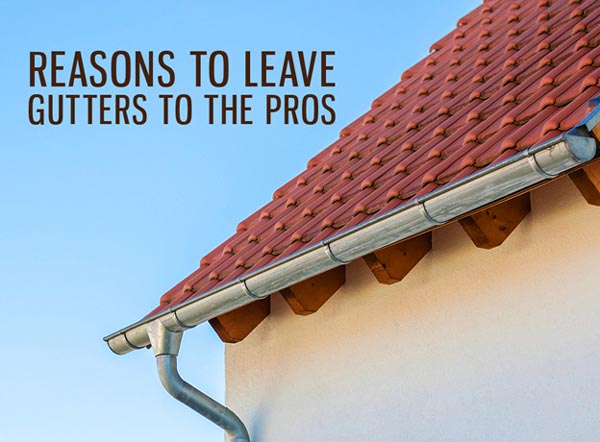 We Take Precise Measurements
Gutters need to have the right pitch and size for them to work properly. As your leading expert in the very best seamless gutters and gutter protection in Hamilton, NY, and the local area, we'll take precise measurements of your system. We'll make sure that your gutters are large enough to handle heavy rainfall. We'll also install them at a slope, toward the downspout. We'll make sure that the pitch is centered out to the spots for a smooth flow.
We Know the Type of Gutters to Recommend
There are different types of gutters on the market today. For a less leak-prone system, we recommend our seamless gutters. We'll cut the material on site to make sure it covers the entire roofline with no breaks. This will eliminate seams that are prone to damage.
To make sure that your gutters can handle heavy downpour, we offer 6-inch-wide systems and large downspouts. We can also cover it with our gutter guards in Fayetteville, NY, and the local area, from Gutter Helmet.
We Have the Right Safety Tools
Gutter maintenance and installation are risky tasks because they involve climbing up ladders. According to the Occupational Safety and Health Administration, falls are common incidents in any construction project. To prevent any hazards, we'll use proper safety tools and secure ladders to install and maintain your gutters.
We Use High-Quality Materials from Top Brands
High-quality products mean longer-lasting performance and reliability. At Barry Best Seamless Gutters, we'll protect your gutters with Gutter Helmet, the leading brand for gutter covers in Syracuse, and the entire country. It filters debris from rainwater effectively with its unique design. It also withstands extreme weather conditions because of its heavy-duty brackets.
For quality gutter services, let Barry Best Seamless Gutters handle them for you. We have been helping homeowners for over 29 years. We back our services with strong manufacturer warranties and workmanship guarantees.
Call us today to learn more about our services. You can also request for a free estimate when you fill out our contact form.