Isn't it nice to cozy up indoors and watch snowflakes fall during winter? As the temperatures go down and the snow falls, among the last things people have in mind, are their roof and gutters. While snow on the roof looks beautiful and reminds you of the holidays, it can be extremely damaging when not removed immediately.
Read on to learn how snow damages the components of your roof, such as gutters and fascia from a local installer of gutter covers.
How Does Snow Damage Your Roof?
How Much Snow Can Your Roof Handle?
An inch of ice weighs around five pounds per square foot and a foot of ice weighs roughly 57 pounds per square foot. Ice weighs dramatically heavier than heavy, wet snow per inch depth, making it essential to prevent ice from building up on your roof and gutters. Ice dams are not only heavy but are also dangerous.
How much snow your roof can handle depends on several factors, such as its condition. An older roof with deteriorating components can handle less ice and snow. Roof pitch also matters because a steeper roof can bear snow better than a flat roof. A steep roof allows the weight of snow to be distributed evenly. Snow also slides faster on a steep roof as the wind blows.
You need to be warier of snow if you have a low-slope or flat roof because it is more vulnerable to collapse due to excessive snow load. Roof collapses on flat roofs usually occur due to all the weight that just sits on the roof. Allowing a few inches of snow on a low-slope or flat roofing system is like parking one or two cars on your rooftop, which can be really damaging to the system.
Should You Be Worried About Winter Rain?
Winter rain is something you should be concerned about. Think of the snow on your roof as a dry sponge that quickly absorbs any liquid that it comes in contact with. When the snow melts during the day and refreezes during the night, a layer of ice will build on the surface of your roof.
Remember that ice weighs more than snow. Heavy rainfall or constant free-thaw cycles can increase the weight of the roof snow to a dangerous level. You will know there is too much snow on your roof if it is hard to open your doors or windows. It is an indication that the snow on the roof is too heavy for your home to handle. Roof collapse is a possible scenario, so get an ice and snow removal service as soon as possible.
What Do Snow and Ice Do to Your Gutters and Fascia?
The weight of snow and ice is sometimes enough to severely damage your gutters. Once your gutter system has been compromised, different parts of your home can be put at risk. With inefficient gutters, water can back up to the roof, overflow to the siding, and even flood your basement. Then there is always the risk of foundation damage.
Excessive snow can put a strain on your gutters and the fascia board where they are attached. When the gutter system is not correctly attached to the fascia, it will eventually pull away from your home and even fall off. The same scenario can happen if your fascia is deteriorating. Keep in mind that once your gutters are bent, repairs won't be possible.
Ways to Prevent Snow Damage on Gutters and Fascia
Invest in a High-Quality Gutter Protection System
A gutter protection system will keep debris out of your gutters. It is designed to prevent branches, leaves, and other debris from building up in your gutters and causing clogs. Without these items in your gutters, water can flow effortlessly through the system and the downspouts. You can rest assured that water exits at a safe distance from your home.
At Barry Best Seamless Gutters, we install Gutter Helmet® to help you keep your gutters in good shape without as much maintenance. Gutter Helmet is a sheet metal cover that comes in a unique shape, and it catches debris before they even reach your gutters. It helps improve water flow and prevent melted snow from backing up to the roof and refreezing.
During winter, water that has settled in your gutters may freeze and increase the likelihood of ice dams. The additional weight of the ice can cause damage to your gutters. When not addressed, it could result in collapse. With gutter guards, you can help minimize ice buildup. The less ice there is in the system, the lower the risk of damage and the longer your gutters will last.
Get Regular Gutter Inspection and Maintenance
Different problems can develop due to clogged and inefficient gutters, including snow damage. The fascia where your gutters are attached can get damaged as well. Another problem that clogged gutters can cause is roof leaks. When water backs up and overflows to your roof, leaks can develop. These leaks can then affect other areas of your home like walls, ceilings, floors, and even electrical systems. Roof leaks can encourage mold growth, which is not only unsightly but also risky to your health.
Gutters must be inspected and cleaned at least twice a year to keep them efficient. It will also help you frequently check the condition of your gutters. Walk around your home and do a visual inspection of the system. Check if they are still properly secured to your home and look for signs of leaks or gaps between the gutter and fascia.
Only work with a reliable gutter contractor for your repair and maintenance needs. When your gutters are severely damaged, it is best to replace them before other issues arise in your home. For high-quality seamless gutters, turn to Barry Best Seamless Gutters. Seamless gutters are less likely to leak because they only have joints and fasteners at the corners and downspouts. When there are no leaks, your gutters will last longer and you will enjoy savings on repair costs. Moreover, seamless gutters are available in a wide range of colors to complement different home styles.
Make Sure Your Roof and Attic Are Ventilated and Insulated Properly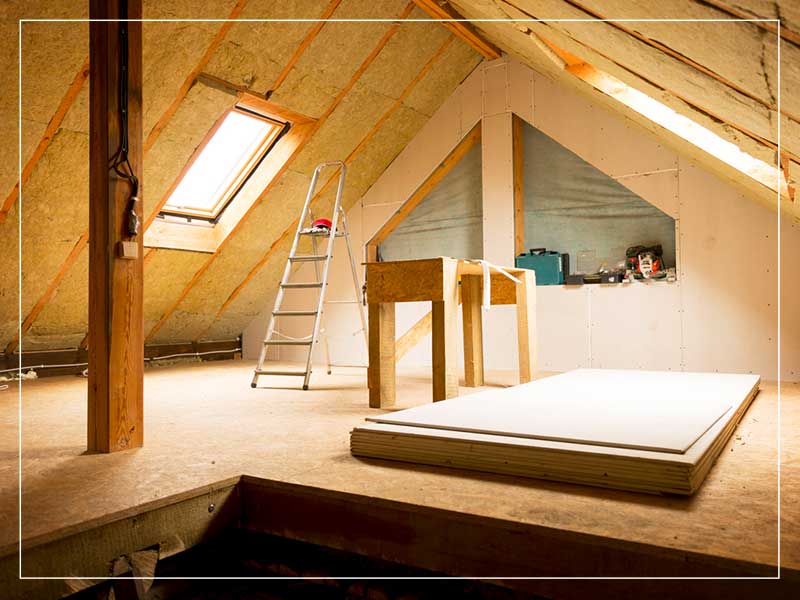 Another effective way to protect your gutters and fascia from snow damage is to keep your roof and attic sufficiently insulated and ventilated. A well-insulated attic space will not allow snow and ice to accumulate on the roof. With good air circulation, your attic will keep the roof cool, preventing snow and ice from melting, as well as ice dam formation.
Invest in a Heating Device
Installing Helmet Heat goes a long way in protecting your gutters from winter damage. This device prevents ice and snow from building up in the system. It works through a cable installed in your roof, and it adjusts to the temperature of your roof.
When it gets too cold and ice forms, the cable warms up to melt ice and let it flow seamlessly from the roof and into the gutters. With Helmet Heat, you do not need to worry about having icicles on your gutter system. This cable cools down during the warmer months to help reduce your energy use and keep your roof from overheating.