In our previous installment, we discussed the parts of a good gutter system, from the very best seamless gutters to gutter protection in Hamilton, NY, and the surrounding areas. Here, we discuss the qualities you should look for when shortlisting gutter contractors. As with most gutter systems, there are contractors who can install quality, reliable gutter systems.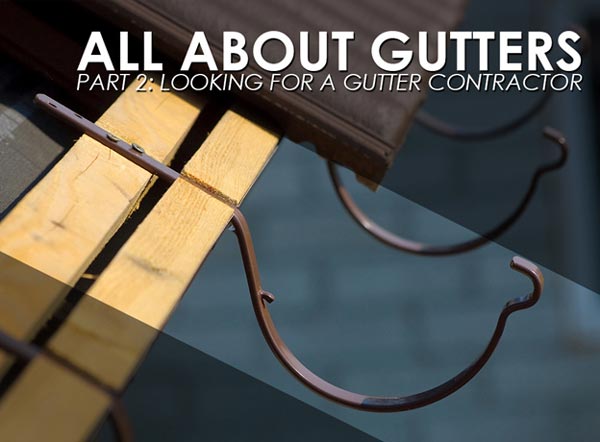 1. State license – Trustworthy contractors shouldn't have any trouble providing their state license information upon request, which you can verify for yourself. We know how important it is to form a bond of trust with our clients from the first phone call. Simply ask us for our license information.
2. Insurance – Insurance is another important thing to verify. Contractors typically have two kinds of insurance: liability insurance and workers compensation. The former covers accidental property damage, while the latter covers accidental on-site physical injuries. Both ensure that you won't be paying out of your own pocket if any of these happen.
3. Experience – The key indicator of success in just about every industry, including gutter installation, is experience. If you want to get the very best seamless gutters and gutter guards in Fayetteville, NY, and the surrounding area, it only makes sense to hire contractors who know what they are doing. Barry Best Seamless Gutters have over 29 years in the industry. We have built a solid foundation based on experience and a good reputation among our clients and peers.
4. Positive feedback – Through quality service, contractors like us establish a solid reputation as evidenced by testimonials from past clients, some of which we publish on our website. Be wary of contractors who do not exist on the Better Business Bureau website or who has low ratings. We're proud to have an A rating with BBB, the highest rating any business can achieve.
5. Warranties – We fully stand behind all of our products and services. For that reason, we are proud to offer some of the industry's best warranties. Our seamless gutters come with a 20-year manufacturer's warranty plus a 10-year workmanship warranty that covers labor and installation. Gutter Helmet is the one of the brands of gutter covers in Syracuse, and the surrounding area, that offers a triple lifetime transferable warranty that covers materials and performance. Helmet Heat®, on the other hand, comes with a 10-year warranty.
Barry Best Seamless Gutters has all of these qualities and more. If you would like to learn more about our services, call us today. You can also fill out our contact form for a free estimate. Don't forget to check out the first part of this series to learn more about gutter systems.