Gutter protection systems are as necessary to gutters as gutters are to the roofing system. Each one is dependent on the other to function properly. That's why it's important to invest in a proper gutter protection system to keep your home safe from the weather.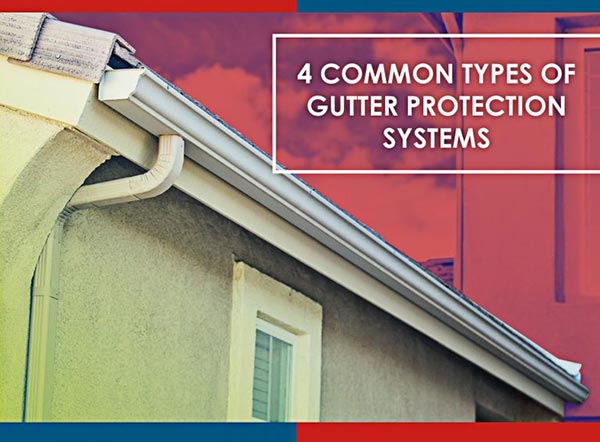 In NY, you can choose from four different gutter protection systems, listed below:
Screens
Screens are perhaps the most common type of gutter guards. They are easy to install and in a variety of ways. The problem, however, with screens is that they are prone to clogging themselves, defeating their very purpose.
Mesh
This is another common type and just as affordable. Like screens, they function similarly to screens, although they couldn't usually block finer or smaller detritus. Over time, these little ones can accumulate in your gutters and wreak havoc, making maintenance (even replacement) necessary.
Foam
Foam acts like a filtration system, which traps all sizes of debris while allowing water to pass through. While this can be an effective system for a time, large debris has a tendency to collect at its top and cause rotting. It can be rather unsightly and even promote the growth of unattractive weeds or parasitic flora.
Gutter Helmet
The last type is Gutter Helmet®. There's a reason behind it being the country's number one choice among homeowners for gutter protection. It's the most effective system available in the market because of its revolutionary nose-forward design. Water flows directly while debris falls off the side of the roof. All that is thanks to surface tension.
Gutters play an important role in your roofing system. So it only makes sense to invest in a reliable protection system to keep them free from debris. Doing so can keep you safe from the hassle of water damage.
Barry Best Seamless Gutters is your top option for superior gutter covers. Depend on us to keep your gutters free flowing and clear of all manner of debris. We serve Fayetteville, Hamilton, and Syracuse, NY. Call us today at (315) 697-5000 to get a free quote.