The best way to protect your gutters from clogs and blockages is by installing gutter covers, which protect your gutters from leaf litter, dust and all sorts of debris. There are many types of gutter covers and gutter guards to choose from, but only a few are actually worth the investment.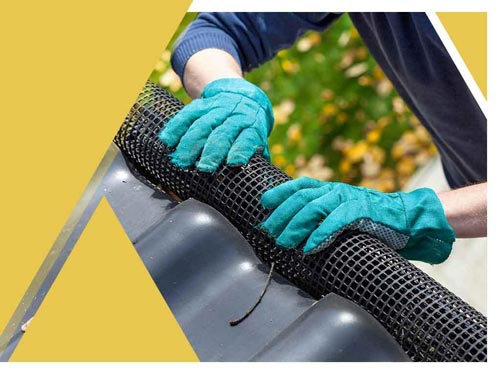 In this post, we discuss some of the most common types of gutter protection and which is the most effective.
Gutter Brushes
These inexpensive bottle brush gutter guards boast heavy-duty bristles that, ideally, can protect your gutters from leaves, twigs and other debris. Gutter brushes tend to function well in the beginning, but suffer from several recurring problems that make them ineffective in the long run. Debris often gets stuck behind the bristles, and eventually the bristles end up getting stuck together themselves. As a result, they will require ongoing maintenance and frequent replacement, defeating the purpose of installing gutter covers.
Foam Covers
Made of porous polyurethane, foam gutter covers are inserted directly into the gutter. They're more effective than brushes as they properly shield the gutters from debris while still allowing water to flow in naturally. However, they deteriorate and become brittle over time — usually only after one or two years of use.
Gutter Helmet®
At Barry Best Seamless Gutters, we're proud to offer Gutter Helmet®, the superior gutter protection choice for your home. Gutter Helmet features a ribbed surface designed to employ the principle of surface tension, preventing debris from entering your gutters while directing water to flow smoothly into a tiny slit. Gutter Helmet can handle 22 inches of rain per hour without overflowing and can easily fit over new or existing seamless gutters.
Gutter Helmet is the true, long-term solution to gutter clogs. Call us today at (315) 697-5000 to learn more about this gutter protection product. We serve Syracuse, Hamilton and Fayetteville, NY.