Awnings are an attractive and valuable outdoor design element. In the days before air conditioning, awnings were very common, as they provided shade that helped cool homes. Nowadays they are less common, though they still offer wonderful benefits.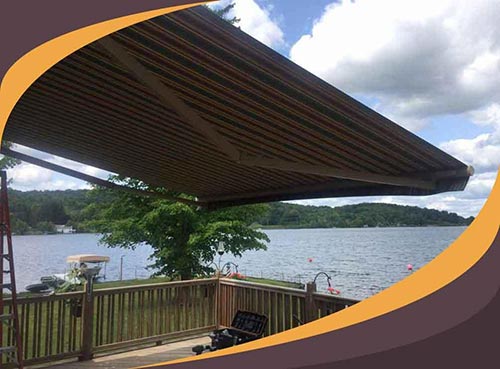 With sustainable design now rising in popularity, awnings are now making a comeback. Read on as Barry Best Seamless Gutters shares the benefits of installing awnings in your home.
UV Light Protection
The main benefit of retractable awnings is the ability to enjoy shade from the sun when you want it. With a retractable awning, you can go outdoors whenever you like without worrying about heat from the sun or too much exposure to harmful UV rays. Installing an awning allows you to make the most of your outdoor time without fear of the sun.
Rain Protection
Similarly, an awning also protects you during rainy days, allowing you to enjoy your outdoor living space even when it's raining.
Extends Your Living Space
By installing a retractable awning, you're essentially extending your living space to the outdoors. You can use this extended area as a play area for the kids, a relaxing spot or an additional dining area for when you have guests.
Naturally Cools Your Home
e recommend you retractable awning installation near a room that gets direct sunlight and becomes uncomfortable on particularly hot days. This allows you to shade that room when the sun is up, making it cooler and "livable." An awning will cool the room naturally, saving you money on air conditioning.
These are just a few of the many benefits of installing a retractable awning. Call us today at (315) 697-5000 to learn more about our services. We install retractable awnings in Manlius, Fayetteville and Syracuse, NY.