Awnings are great and beautiful additions to any home, but do more than boost your home's curb appeal. Your new awning can actually improve the energy efficiency of your property. In this post, the experts at Barry Best Seamless Gutters discuss how you can take advantage of your new awning's energy efficiency.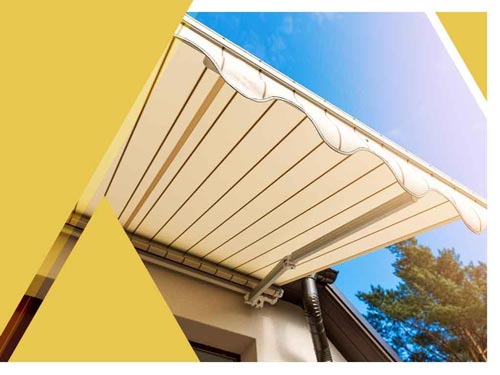 Awnings and Energy Efficiency
Before the advent of the air conditioner, awnings were used to cool homes by shielding the walls and windows; the latter being particularly susceptible to heat transference. By shielding your windows from heat and UV light, you decrease the heat transference in your home and improve your home's energy efficiency.
Awnings Today
Awnings are becoming popular again as many homeowners are "rediscovering" their energy-efficient properties. Retractable awnings, in particular, are among the most popular summer home improvement projects since you can pop them open when the heat starts becoming unbearable.
While you may think they are obsolete now that air conditions are common, they actually pair well with your cooling unit. By decreasing the amount of heat entering your windows, your air conditioners won't have to work as hard to cool your interior. This helps you cut back on your energy bills.
Awning Functions
Let's not forget that awnings allow you to spend more time outside and make the most out of your outdoor living space. Whether you're planning an outdoor barbecue or just want to relax to the sounds of nature, awnings allow you to spend more time outside even on hot summer days.
At Barry Best Seamless Gutters, we offer expert retractable awning installation. We have a variety of colors and fabrics to choose from, allowing us to customize your new addition to match your home's style. Our awnings improve home value, functionality and energy efficiency. Call us today at (315) 697-5000 to learn more about our services. We serve Manlius, Syracuse and Fayetteville, NY.