Summer is the perfect time to relax and enjoy the outdoors. With our Sunesta® retractable awnings, you will be able to spend time in your deck and patio without worrying about the heat or rain. Learn about the excellent features of these awnings below.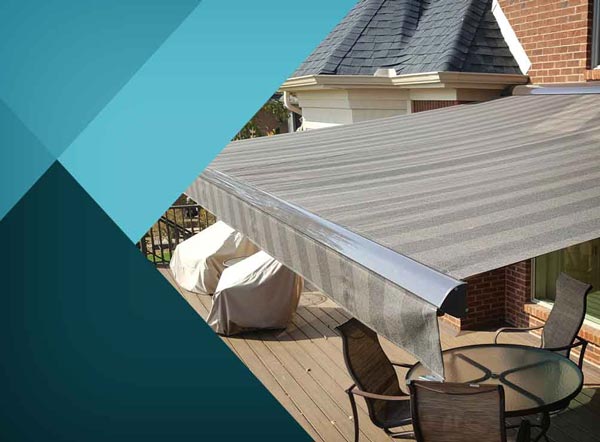 Wide Range of Style Options
Our retractable awnings feature a strong, streamlined design that eliminates the need for support poles. This maximizes the available view even when the awning is fully extended. In addition, you can customize your awning in a variety of ways with over 100 fabric choices. During our initial consultation, you can ask us for recommendations on selecting a fabric design to match your home's style.
Complete UV Ray Protection
UV rays can damage your flooring, furnishings and artwork. As a retractable awning installation expert, we recommend using our product to prevent this from happening. Sunesta retractable awnings have 100% solution-dyed synthetic fabrics that are excellent at minimizing the harmful effects of UV rays. The awning fabric won't fade from long-term sun exposure either. Some retractable awning designs also feature a Smart Drop™ system for low sun protection.
Energy-Efficient Design
Our retractable awnings can help improve your home's energy efficiency by regulating the amount of solar heat that reaches your home. On hot days, you can extend the awning to block the sun and prevent it from heating up your home and your concrete walkways. The latter is important because hot concrete walkways can reflect solar heat back through your windows. During cold days when you want your interior to be warm, you can retract the awnings and allow the sun to heat your interior.
Our retractable awnings will allow you to enjoy the outdoors more. Barry Best Seamless Gutters has over two decades of experience helping our customers by installing retractable awnings and by helping them with all their gutter needs. Call us at (315) 697-5000 to learn more about our retractable awnings or to ask for a free quote. We serve Manlius, Fayetteville, Syracuse and many other areas in NY.