Birds, and wild animals in general, consider gutters, eaves, and home ledges to be an ideal place to build their nests and raise their chicks. Pests favor small, secluded spaces because spaces such as these can protect them from predators. Bird nests, in particular, can be quite problematic for your home.
The gutter installation experts at Barry Best Seamless Gutters elaborate on the reasons how clogged gutters can damage your gutters.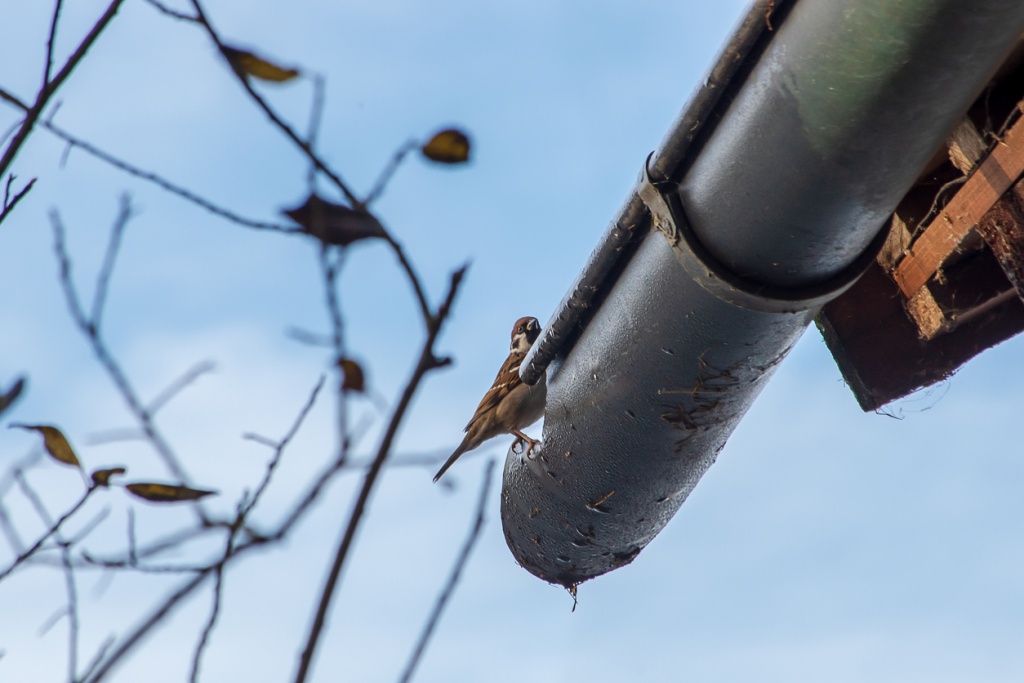 Why Birds Nesting in Your Gutters Can Be Problematic 
Health risk – The main problem with wildlife inhabiting your home is the health risk they pose—wildlife could be carrying pests with them. These pests might move into homes once their host dies or moves on. For instance, bird mites, a parasite that can thrive even in harsh environments, have been known to move into homes after their host birds abandon their nests. Fortunately, bird-mite bites aren't associated with infectious diseases, although their saliva can cause skin irritation. In some cases, scratching the red bumps caused by bird-mite bites can cause secondary infections.
Keep in mind birds could be infected with other more harmful parasites. Not to mention there's the issue of bird droppings as well. As such, bird nests should be removed from your gutters, or any part of your home for that matter, as soon as possible.
Curb appeal – If birds settle into your gutters, you might have to clean your exterior every day due to their bird droppings every day.
Gutter and moisture damage – Speaking of your home's exterior, bird nests can indirectly cause moisture damage. That's because these nests can clog your gutters and prevent rainwater from flowing to the drains, causing water to spill onto your exterior and pavement.
Issues Stemming From Clogged Gutters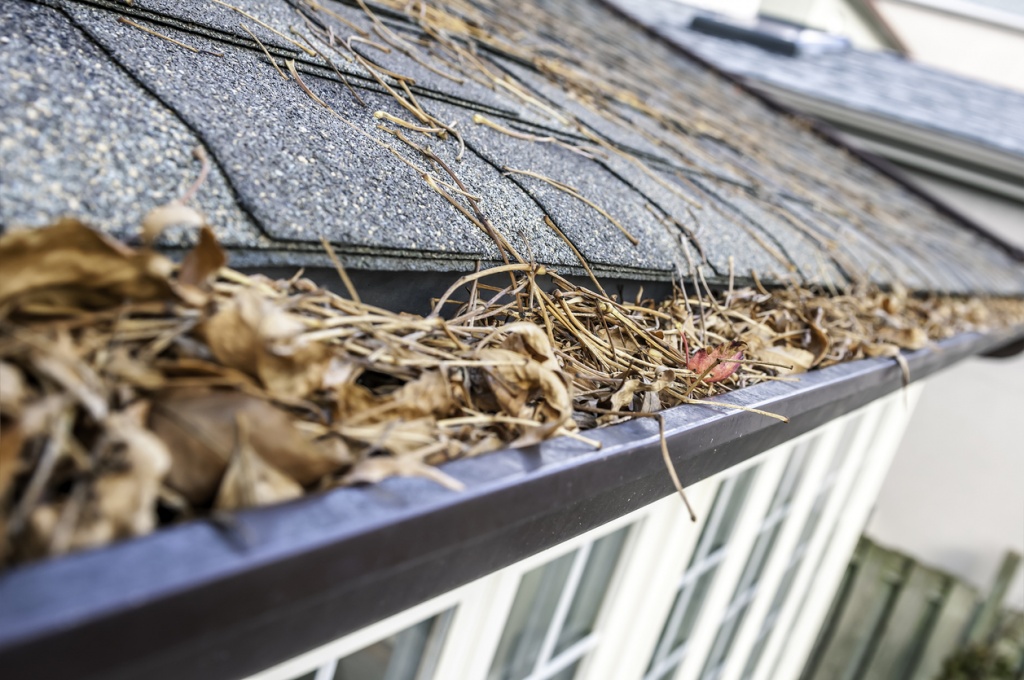 Left unattended, clogged gutters can cause several problems. These issues include: 
Roof damage – Your roof's wooden components, specifically the fascia board your gutters are attached to, are especially vulnerable to moisture damage. That's because trapped or overflowing water can cause rot to form in your roof's wood components.
Gutter leaks – The combined weight of bird nests, accumulated debris, and rainwater might be too much to handle for your gutters, causing sections of the gutter system to pull apart at the seams.
Quick tip: To reduce the risk of gutter leaks, replace your old gutters with seamless gutters. The seams or joints are the weak point of conventional gutter systems. Since seamless gutters don't have any of these weak points, they are less susceptible to gutter leaks.
Sagging gutters – Excess weight load can also cause sections of your gutters to sag. The problem with tilted gutters is that it traps water in sections of your gutter system. Trapped moisture, in turn, creates a damp environment that's the perfect breeding ground for mold and mildew. Left unattended, mold might eventually affect other parts of your home, starting with your roof's wooden components.
Keep in mind trapped moisture might also have been caused by improper gutter installation—an incorrect gutter pitch can prevent rainwater from draining properly. As such, it'd be a good idea to have gutter installation contractors inspect your gutters as an added precaution.
Cracked basement walls and damaged foundation – Your gutters' primary function is to divert rainwater from your roof and foundation. Two things can happen if water isn't diverted to the drains in a controlled manner: either cracks will form in your basement walls or part of your foundation shifts. The cracks stem from the pressure exerted by saturated soil on one side of your home. The uneven flooring, on the other hand, is caused by foundation settlement. Simply put, foundation settlement is when the soil underneath the foundation starts to deform.
Several factors can cause soil deformation, but one common factor is runoff water. When water saturates the soil, its volume swells. When the water dries up, the soil shrinks, causing parts of your basement floor or the foundation of your home to sink.
Removing Birds From Gutters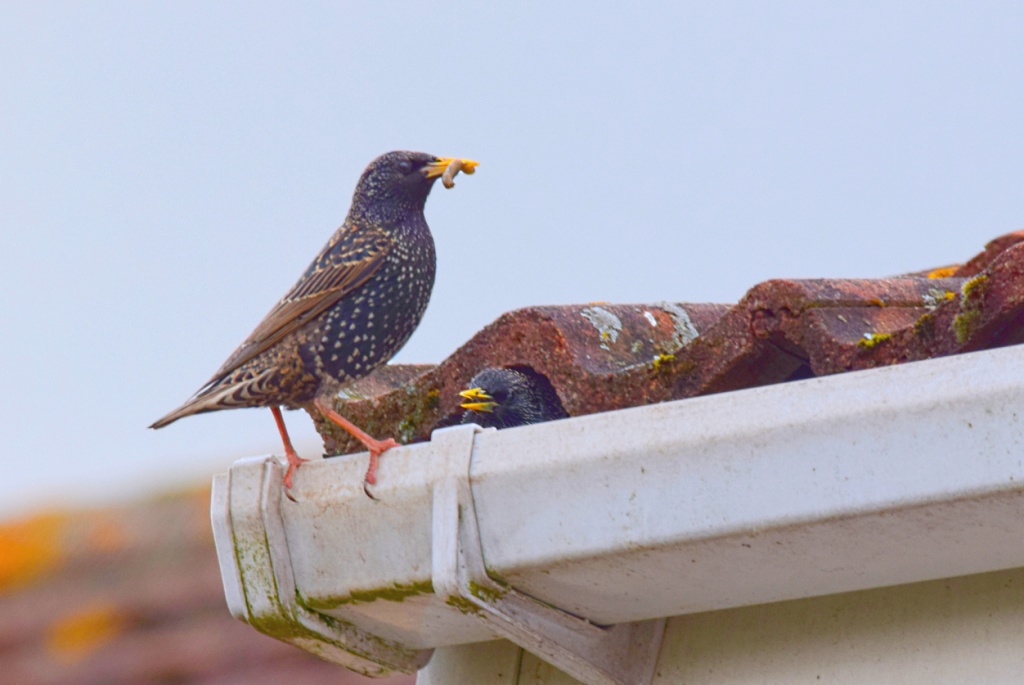 Unfortunately, removing birds from your gutters isn't as simple as it seems. Federal law protects more than 800 bird species in North America. As such,  it's illegal to disturb, kill, or trap certain bird species. Since nesting season usually lasts from spring to early fall, you'd have to wait until fall or winter to remove bird nests from your gutters. In this case, it's best to err on the side of caution and call wildlife rescue or pest control. 
Preventing Birds from Coming Back
Given the legal and physical hurdles of removing birds' nests, it's important that homeowners prevent birds from nesting in their gutters. Some of the ways to keep birds away from your gutters include: 
Bird repellent – Bird repellent contains substances that make it uncomfortable for birds to stay in your gutters. Bird repellent is quite effective, but it needs to be reapplied frequently. 
Decoys – Birds are less likely to approach your gutters if they think there are predators, such as snakes and owls, nearby. Just make sure rubber decoys don't fall into your gutters. Otherwise, they could end up clogging your gutters. The problem with using rubber decoys is that they don't remain effective for long. Eventually, birds will figure out that these decoys aren't real and pose no threat. 
Ultrasonic bird repellers – Conventional bird repellers can produce sounds that mimic the noise predators. However, the noise might disturb neighbours. That's why most homeowners prefer ultrasonic bird repellers, which can produce sounds at a frequency that can only be heard by animals. The problem with this high-tech option is that these devices are quite expensive and require frequent maintenance.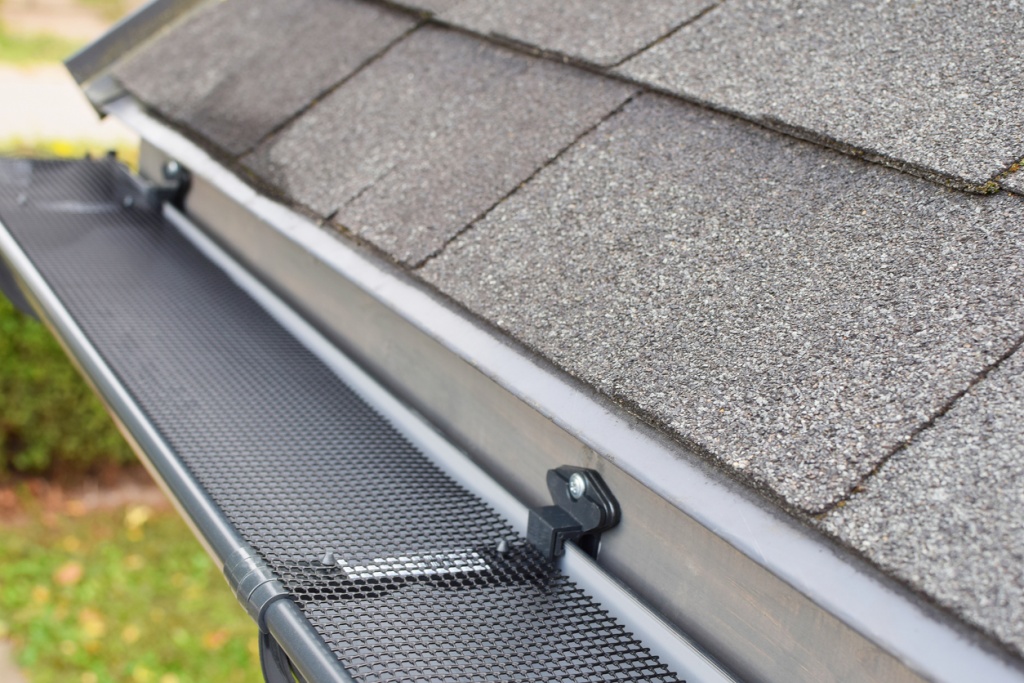 Gutter covers – A more cost-effective solution would be to install gutter guards. Gutter guards prevent leaves—and by extension, large pests like birds—from entering your gutters and, in the process, reduce your gutters' maintenance needs. Gutter covers are compatible with most types of gutter systems, including seamless gutters.
Keep in mind that gutter guards can only reduce, not eliminate, your gutters' maintenance needs. That is except for Gutter Helmet®, the only gutter guards on the market with a Never Clean Clean Your Gutters Again® guarantee.  
How Gutter Helmet Keeps Debris and Pests Out of Your Gutters
Gutter Helmet takes advantage of surface tension to direct the flow of water to your gutters. Surface tension is when water molecules stick tightly to each other when they have nowhere else to cling to. A good example of surface tension would be how water in a glass forms a dome right before it spills over. When rain hits Gutter Helmet's textured-and-ribbed surface, using the principle of surface tension, water is directed to the gutter covers' patented nose-forward design, which allows water into the gutters and keeps leaves and other kinds of debris out. 
Gutter Helmet is also attached using heavy-duty mounting brackets, so you don't have to worry about birds and pests trying to dislodge the gutter covers. And thanks to its PermaLife™ finish, Gutter Helmet can resist fading, chalking, and corrosion as well as other forms of damage stemming from temperature extremes.
Helmet Heat
Speaking of temperature extremes, Gutter Helmet ® is fully compatible with Helmet Heat® heated gutter systems, a gutter accessory that's popular in areas with cold climates. Its self-regulating heat cables are installed under the Gutter Helmet guards, ensuring there's minimal disruption to your exterior design.
Helmet Heat increases the temperature of your gutter system to prevent ice dams from forming and clogging your gutters. Unlike other gutter heating systems, Helmet Heat doesn't overheat your gutters. That's because its self-regulating heating cable raises your gutters' temperature just enough to ensure ice doesn't form, but not too much that your gutters become hot to the touch.
The Importance of Hiring an Experienced Contractor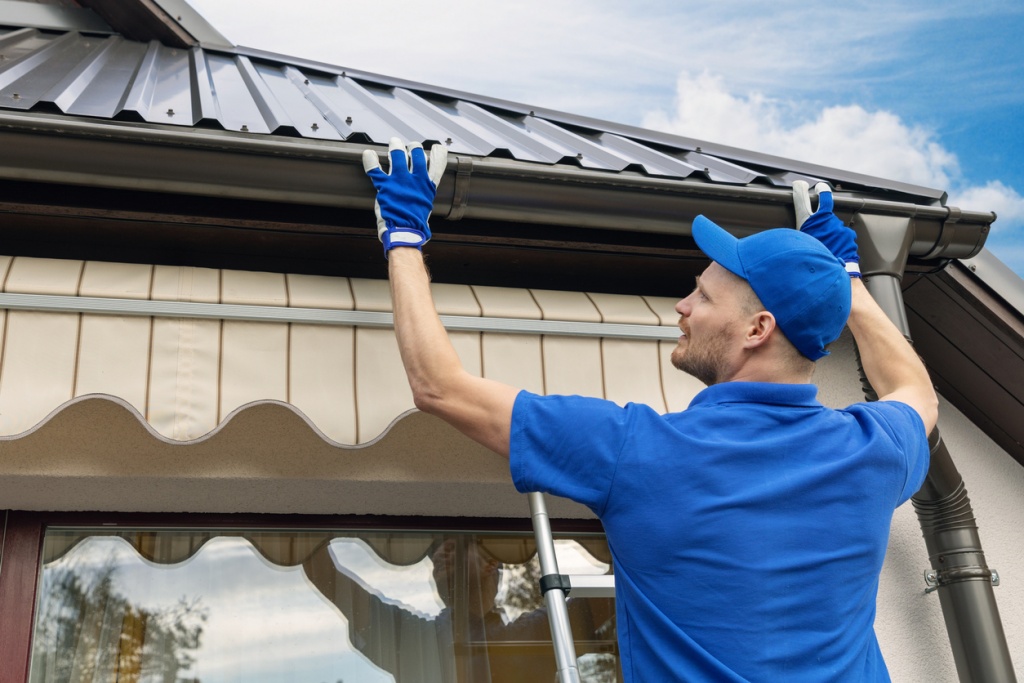 To make sure you get to enjoy all the benefits of gutter guards, seamless gutters, and heated gutter systems, make sure to hire a qualified contractor. Here's a vetting tip: The number of years a contractor has been working in the industry should give you a good idea of their level of expertise.